Cement Mortar vs. Durapoint Flexible Roof Pointing Compound by JPS Coatings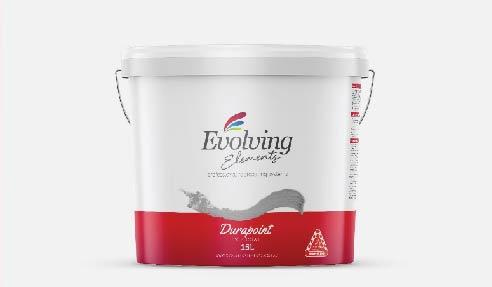 Using a flexible roof pointing compound has been recommended for Australian homes and commercial properties since 1995. The advanced building technique ensures roof structures stay in top condition for the long haul.
What is Roof Pointing?
Roof pointing is applied on top of roof bedding, a cement mortar that secures the position of roof tiles. The roof bedding is subjected to natural wear over time, usually indicated by loose tiles. Unmaintained roof beddings crack or even fall away completely, leaving roof tiles unsecured. Hence, roof pointing is employed to increase the cement mortar's hold on the roof tiles, as well as the service life of the bedding.
Traditionally, roof pointing involved applying another layer of cement mortar over the bedding. The material has since been replaced by flexible pointing compounds, which expand and contract with changing weather conditions. Cement mortar pointing is more likely to crack and allow water ingress in roofs, whereas flexible roof pointing promotes longevity under the wide temperature range in Australia. For the highest quality, JPS Coatings offers a brand-new solution.
Flexible Roof Pointing Compound by JPS Coatings
JPS Coatings has been a recognised leader in the building and construction industry for nearly three decades. The Australian-owned and operated company has earned the trust of top industry players with their extensive catalogue of plastering and rendering products. Committed to world-class quality, JPS Coatings has yet again widened the market horizon with Evolving Elements - an all-new range of professional paints and roof coating systems.