Roof Restoration with JPS Coatings Professional Roof Tile Paint System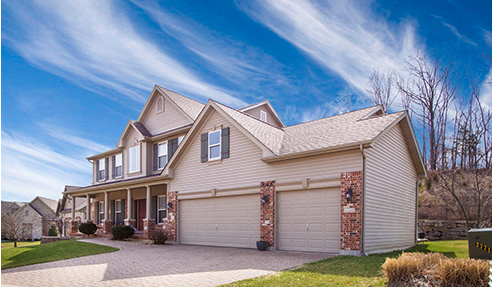 Roof restoration with a roof tile paint system is ideal in order to increase the lifespan of residential and commercial roofs. With a track record spanning more than three decades, JPS Coatings have made roof restoration simple and at its finest with their professional roof tile paint system - Evolving Elements.
Maintaining your roof is highly essential for the overall health of a home; it increases the lifetime value of a house thus making a huge part of home investments. Hence, JPS Coatings has developed an efficient roof preservation solution - Evolving Elements - providing a range of roof tile paints engineered to restore, rejuvenate, and seal worn out or aged roof tiles.
Roof Restoration with Evolving Elements Roof Tile Paint System
Evolving Elements professional roof coating system is applied through a streamlined process. The coating system used in different stages depends on the roof type such as Zincalume® & galvanised iron roofs, unglazed terracotta tiles, concrete tiles, Colorbond™, and fibre Cement.
The first stage of any roof coating system is surface preparation, which is fundamental for the entire coating process. Leaking or fragmented tiles, penetrations, flashings, or other roof damage must be repaired and the surface must be free from all contaminants to avoid possible roof restoration defects.
Surface preparation is best accomplished with Evolving Elements products including:
Anti-Mould Plus+ - a water-based biocide that restricts the growth of unwanted moss and lichens on the roof surface.
Premclean - a detergent-based product used to release moss, lichens, and small grease or oil deposits.
Rustcure - an acid-based coating designed for chemical passivation and treatment of light rusts.
Surface preparation is then followed by the highly essential primer coating. This process ultimately hinders the penetration of rusts and settling of unwanted substances on the roof. It also enhances the performance of paint adhesion, which greatly contributes to extending the lifetime value of the roof restoration.
Evolving Elements uses a particular primer coating for different types of roofs. Their primer coating range includes:
Levelcoat - a water-based acrylic consisting of reliable solids used to fill and level a concrete tile surface for a smoother and more even finish beneficial for the top coat.
Primecrete - a water-based primer that is generally used for chalky surfaces prone to dusting. Primecrete seals the surface to minimise absorption loss; its wet adhesion attributes essentially impregnates porous tile surfaces.
Surface Prime Plus+ - a water-based coating with inorganic anti-rust agents, passivators, inert fillers, and adhesion promoters.
The topcoat is finally applied after the essential surface preparation and primer coatings. For a world-class roof restoration appearance, Evolving Elements range of high-quality roof tile paints includes:
Durapoint - a ready-to-use pre-coloured acrylic pointing compound that provides a convenient coating alternative to traditional cement paints and sand-based pointing mortar. It is utilised most with hip and ridge roof tiles.
Duramembrane - a full-acrylic formula that provides a highly durable pigmented flexible finish that can withstand Australian weather extremities.
Terraglaze Plus+ - a 100% acrylic coating that dries from semi to high gloss finish. This coating also excels for its high resistance to all Australian weather.
For more information about Evolving Elements professional roof tile paint system for roof restoration, contact JPS Coatings or visit www.jpscoatings.com.au today.