Premium Timber Flooring from Simmonds Lumber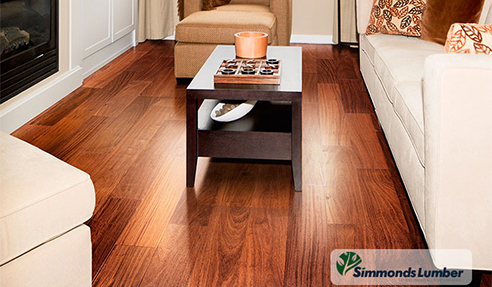 Whether for refurbishment or brand-new structures, Simmonds Lumber's high-quality timber offers a stable, versatile, architectural, and cost-effective flooring material suitable for Australia's built environment.
With a wide selection of raw timber materials ranging from Merbau, Australian Hardwoods, Cypress, Simmonds Plantation Mahogany and Simmonds Plantation Wattle, our premium timber flooring products are sure to deliver an abundance of building and design solutions.
Simmonds Lumber's timber flooring enables functional spaces to come alive with its distinct design, warmth and comfort.
Learn more about our premium timber flooring range by visiting www.simmondslumber.com.au.