Modern Swiss OSB Timber Flooring Board from Simmonds Lumber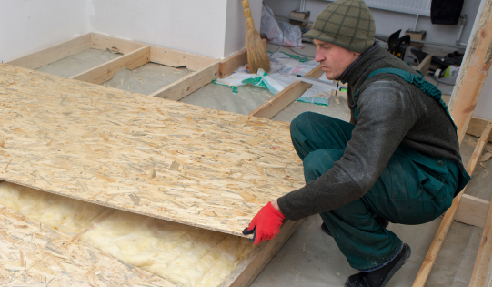 For more than three decades, Simmonds Lumber has stayed on top of importing a wide range of timber products suitable for residential, commercial, and industrial applications. The team recently added the modern Swiss OSB timber flooring board to their extensive product range to strengthen their position as a market leader, and to deliver functional, environmentally-friendly timber products across Australia.

The modern Swiss OSB timber flooring board has been making waves in Europe and is currently changing the façade of the Australian building and construction industry. Compared to traditional timber materials like plywood and particleboard, the OSB (Oriented Strand Board) is water and moisture repellent, durable, fit-for-purpose, cost-effective, and environmentally sensitive.

Jacinta Colley, spokesperson for Simmonds Lumber advised that OSB SimBoard® timber flooring board compliments Simmonds capacity to supply structural and hardwood products.

"It is manufactured from 100% softwood thinnings harvested from forests certified as sustainably managed by the Programme for the Endorsement of Forest Certification and the Forest Stewardship Council."

"Wood strands are glued together with formaldehyde-free binders and because of this OSB SimBoard® timber flooring board can also be used for food packaging and other high hygiene requirement applications," she said.

Talk to the experts at Simmonds Lumber to learn more about the modern Swiss OSB SimBoard® timber flooring board or visit www.simmondslumber.com.au for more information today.