Premium Timber Decking from Simmonds Lumber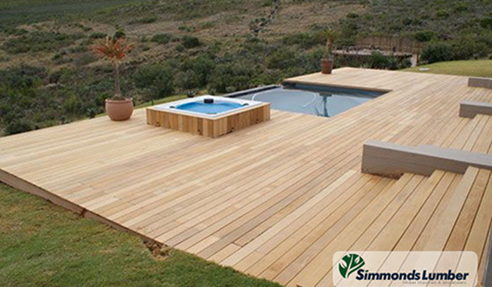 For more than three decades and counting, Simmonds Lumber continuous to be your top-notch timber wholesaler. Our comprehensive range includes premium timber decking, flooring, design panels, window reveals, and other structural products for residential, commercial and industrial.
As an industry leader, Simmonds Lumber provides the right architectural solution for every timber decking project while sustainable and upholding exceptional customer values. This is made possible by collaboration with Greenpeace, the World Wildlife Fund, and by sourcing certified raw materials from Australia, New Zealand, Asia, South America, and North America.
We manufacture our range of premium timber decking using the following materials:
Balau
Merbau
Northern Red
Pine
Spotted Gum
KlevaKlip
For more information on premium timber decking, contact us or visit www.simmondslumber.com.au.