Timber Frame Sheeting Swiss OSB from Simmonds Lumber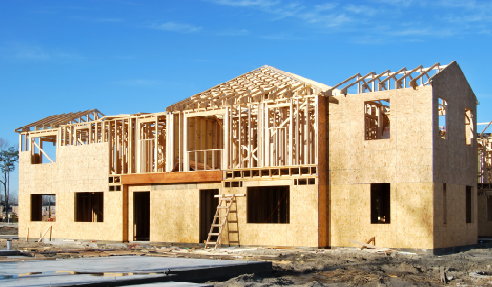 Simmonds Lumber teams up with the Switzerland-based company, Swiss Krono Group, in bringing the timber frame sheeting Swiss OSB to the Australian market!
The many benefits of timber frame sheeting Swiss OSB makes it a staple material in the European building and construction industry, and it is now making waves in the Australian built environment.
Jacinta Colley, the spokesperson for Simmonds Lumber, said timber frame sheeting Swiss OSB is a water moisture repellent, durable, fit-for-purpose, cost-effective and environmentally sensitive material that can be used as a structural board for bracing, flooring, and sheeting in timber frame buildings. The structure of the Swiss OSB panels not only provides a distinct look but also gives an exceptional bending strength that suits the demands of the modern built environment.
Ms Colley said Simmonds Lumber's timber product wholesale and distribution chain has a particular focus on OSB and other structural timber products.
"With our acknowledged distribution and service strengths, we are a growing global player in timber and timber-related products. We have extensive experience in timber supply acquisition, sales and distribution." She said Simmonds Lumber has worked hard to establish strategic partnerships with Europe's leading, most respected and trusted timber product suppliers, including Swiss Krono products.
Simmonds Lumber has facilities and warehouses in Brisbane, Sydney, Melbourne, Auckland and Surabaya, Indonesia.
To learn more about our range of timber frame sheeting Swiss OSB panels, visit www.simmondslumber.com.au today.