Meranti and Radiata Timber Mouldings from Simmonds Lumber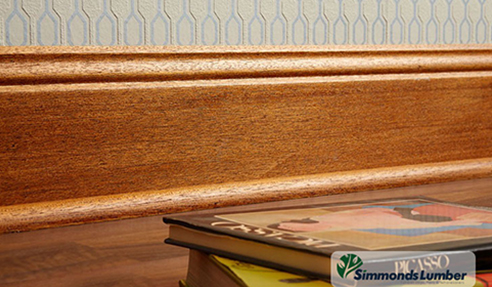 Homeowners, designers, architects, and other major industry specifiers who are looking for high-quality timber mouldings to improve the structural integrity of their properties need to look no further than Simmonds Lumber for their comprehensive selection of timber mouldings.
Timber mouldings have three major functions:
Barrier - Timber mouldings fixed around windows, doors and the insides of baseboards close the gaps between the jamb and sheathing thus keeping the elements out.
Cover-Up - In addition to a barrier, timber mouldings are also used as a covering for the gaps that are left deliberately to accommodate floor expansion and movement.
Architectural Design - Timber moulding adds texture and provides a focal point to plain surfaces.
Our Meranti and Radiata timber mouldings range are available in all sizes to match your project specifications and can also be supplied in packs, bundles or sold in pieces. Contact Simmonds Lumber or visit www.simmondslumber.com.au for more details on Meranti and Radiata timber mouldings today.