Why Choose Evolving Elements White Ceiling Paint with Matt Finish by JPS Coatings?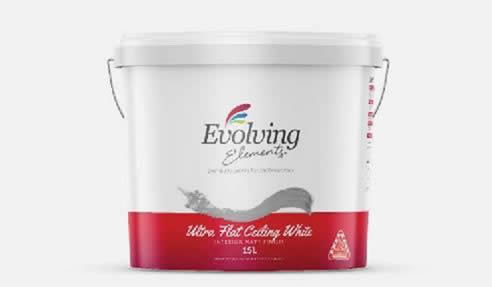 JPS Coatings offers elegant white ceiling paint with matt finish from their brand-new product range, Evolving Elements. Powered by nearly three decades of expertise, the product development team at JPS Coatings harnesses the key strengths of the trade, whilst innovating with a keen eye on shifting industry trends. Thus, Evolving Elements came to be, offering premium acrylic paints, as well as high-performance roof coating systems.

White Ceiling Paint with Matt Finish
Evolving Elements proudly presents a stunning range of water-based paints for professionals. JPS Coatings has formulated both exterior and interior paints, along with an acrylic primer sealer undercoat, all to a high-quality finish. In the past; shine quality tended to indicate paint durability, increasing from no-shine flat to matt, eggshell, satin, semi-gloss, and ultra-shiny gloss. Through innovative research, JPS Coatings retains optimal quality and consistency with their ultra flat matt finish paint - crushing the myth.