Acrylic Based Patching Compound: Polymer Renders from JPS Coatings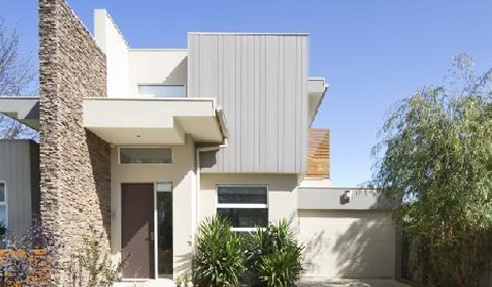 Acrylic based patching compound plays a key role in surface preparation. Patching unwanted dents, cracks, and blemishes is highly relevant to ensure a seamless aesthetic finish and integrity for industrial, commercial, and residential structures.
The innovation of acrylic based patching compounds by JPS Coatings has found continued success in the building and construction industry. Professional builders and specifiers are highly recommending the use of this eminently developed compound to patch surface irregularities and degradations caused by inevitable movements.
Unlike the traditional sand and cement, JPS Coatings' range of acrylic-based Polymer Render products can be applied to any clean masonry substrate. Next-day overcoat process is also feasible using various JPS Coatings' coating systems including Texture and Tex-Guard decorative sealer.
The Polymer renders are all touch dry within 60 minutes (2mm DFT) of the application at 25° and 50% humidity. Generally, acrylic based patching compounds dry slower when exposed to a higher humidity or lower temperature, although can be re-coated in 24 hours.
JPS Coatings' unrivalled Polymer Renders range includes Polyrend Coarse, Polyrend Fine, and Fastcoat Skimcoat;
Polyrend Coarse - Highly developed acrylic based patching compound delivered in a semi-liquid dispensable paste that reduces dry shrinkage and improves adhesion. This compound fixes larger substrate cracks or blemishes of up to 6mm per coat. Polyrend Coarse is also enforced to skim coat flush jointed blocks before texture coating.
Polyrend Fine - Also supplied in a semi-liquid paste for minimal shrinkage and enhanced adhesion. Polyrend Fine is used to patch surface irregularities of up to 4mm per coat in a single coating. Although also used as a skim coat for flush jointed block works, this compound requires an addition of 15% cement on Fibre Cement Sheeting.
Fastcoat Skimcoat - A tough intermediate polymer render primarily used to skimcoat flush jointed blocks and fibre cement sheeting prior to texture coating application.
For more information about the acrylic based patching compound from JPS Coatings, visit www.jpscoatings.com.au today.