Certified Insulated Polystyrene Wall Cladding Panels by JPS Coatings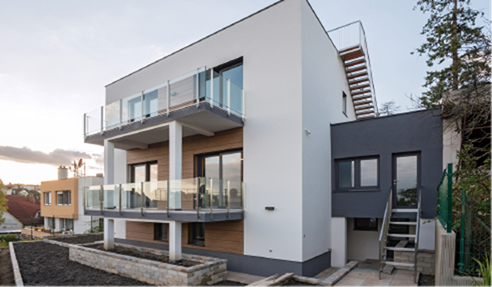 Choosing the right insulated polystyrene wall cladding panels has a direct effect on the environmental and economical performance of just about any type of building project. With the advanced technology and available resources, consumers and industry specifiers are now well-equipped with knowledge as to what building materials to use to improve weatherability, minimise or control water infiltration, while upholding minimal upkeep and achieving pleasing aesthetics to a building façade.
Insulated Polystyrene Wall Cladding Panels: The JPS Coatings Way
With three decades of experience in Australia's building and construction industry, JPS Coatings have developed their own line of high quality materials to meet the demands of the modern built environment.
The lightweight exterior insulation finishing system, Cova-Wall®, is made up of insulated polystyrene wall cladding panels that provide any structure with seamless insulation and long-lasting durability. Using only M grade expanded polystyrene, JPS Coatings offer consumers a versatile alternative to traditional cladding materials, such as timber, steel, masonry and concrete.
Aside from the excellent energy-saving capacity of Cova-Wall®, the advanced wall cladding panels are also the material of choice for clients who are looking for a cost-effective cladding solution. The closed cellular matrix of expanded polystyrene enables Cova-Wall® to be resistant to water and moisture infiltration, mould and mildew growth, vermin attacks, and premature degradation.