Joist Connector by Klevaklip from Simmonds Lumber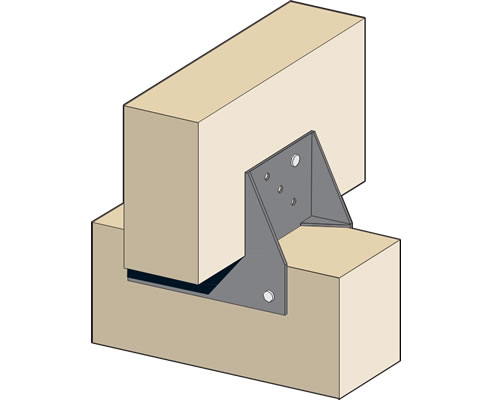 Joist connector
Provides a positive connection between joist and bearer.
No longer is the joist/bearer interface the weakest connection in your deck.
Prevents moisture-initiated degradation of joists and bearers caused by skew nailing.
Allows you to lay out joists standing in position, simply (gun) nail them off in one operation.
Unlike Triple-grip type products, the Joist Connector allows fixing to and stabilizes both sides of your joists to your bearer.
Helps prevent long term squeaking problems when used on internal floor joists.
Will not rust - can be used in any harsh environment.
Made from Nylon 6 Engineering Polymer - strong, tough, good UV stability.
Fix with gun-nails, manual nails or screws.
Aesthetic design - looks good when the underneath of your deck is exposed (eg balconies).