Reduce Construction Cost with Polystyrene Underslab Insulation by Foamex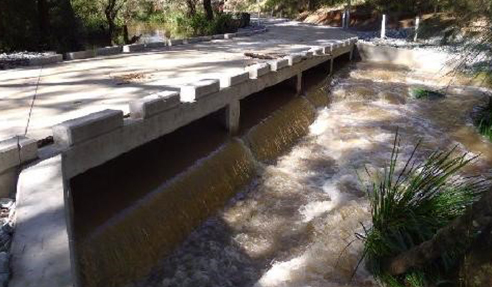 Diamond Pod™ Polystyrene Underslab Insulation from Foamex has been making increased appearances in the maintenance or upgrade of local roads, bridges, and waterways across Australia. The growing demand for polystyrene underslab insulation is primarily due to the challenges faced when trying to complete a heavy duty construction project within the required budget and in a given time frame.
For years, expanded polystyrene waffle pods have been leading the development of modern construction with a more efficient and sustainable under slab system. Foamex Diamond Pods are built with world-class technology and innovative design via Minuteman moulding machines, with which produce no harmful chemicals, water, and less waste. Holding polystyrene underslab insulation in place is the lock-in spacer; it ensures the waffle pods are securely installed, holding the entire system together.
The Diamond Pods boast a strong yet light polystyrene waffle pod void former system formulated to provide reliable underslab insulation and support. Its robust properties reduce detrimental effects from natural soil movement and become a cost-effective alternative building material when compared to traditional concrete pours.
Polystyrene Underslab Insulation in Action
Major builders, architects, and engineers are supporting the use of Foamex Diamond Pods when installing a low-level bridge or enhancing existing concrete roads for better and lasting use by the public.
The idea was driven by the ample cost savings of various projects that incorporated the use of waffle pods. One example was the tunnel that carries the stream underneath Belbora Creek Road, north off The Bucketts Way between Taree and Gloucester; From the original budget of $400,000, the cost was cut down to $186,000 with use of waffle pods instead of concrete.
Apart from its minimal construction cost, Foamex Diamond Pods are able to meet structural requirements; Waffle pods allow the road construction to remain in place despite weather extremities and inevitable movement. It also reuses the existing infrastructure while minimising creek bed disturbance.
For more information about the polystyrene underslab insulation, contact Foamex or visit www.foamex.com.au today.