Waffle Pod Slabs for Sustainable Homes from Foamex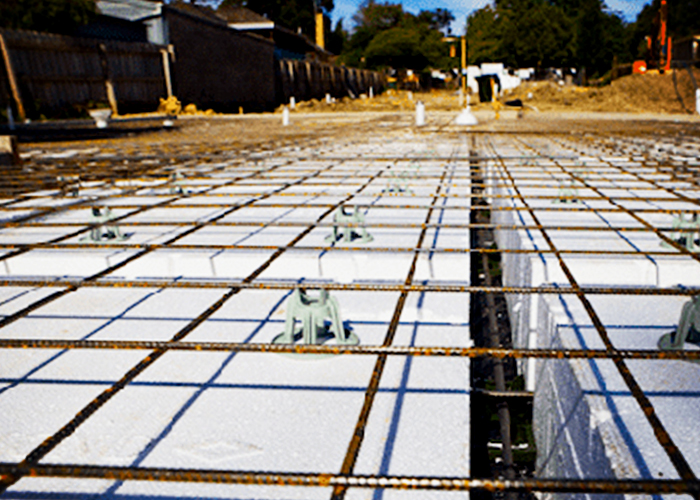 Foamex Diamond Pod™ Waffle Pod Slabs are widely used for the construction of sustainable homes in Brisbane. And it's no wonder, as they are strong and durable, plus comparatively inert and dimensionally stable. Using a lightweight polystyrene foam as their core component, they are more practical, being lighter and easier to handle than conventional concrete slab construction methods. Allowing a simplified construction process while also reducing the amount of concrete pour, they make the perfect material choice for building sustainable homes.
Sustainable Homes with Foamex Waffle Pod Slabs
Concrete materials are known to produce a great amount of carbon dioxide in the atmosphere, which leads to the formation of greenhouse gas. So, if you want to achieve a sustainable home, you need to reduce your dependency on concrete. One way is to utilise a reliable alternative like Foamex's polystyrene waffle pod void former system.
The unique size and shape of Foamex Diamond Pods™ serve as an effective concrete pour alternative so that when constructing the foundation of your house, you do not have to use entirely concrete. What's more is that waffle pods also eliminate the need for digging deep trenches. This means less use of energy-consuming equipment and machinery.
A higher level of insulation is also achieved with your polystyrene waffle pod slab. Thanks to its natural air pockets and shaped cells, they help prevent the penetration of hot or cold energy underfloor. Appending a thermal benefit of up to R1.0 (W/MK thermal resistance), you are guaranteed a balanced interior temperature without the need to depend on HVAC systems.
For more information including learning more about the sustainable benefits of polystyrene waffle pod slabs, contact Foamex or visit www.foamex.com.au today.