Lightweight Polystyrene Sheets for Residential Applications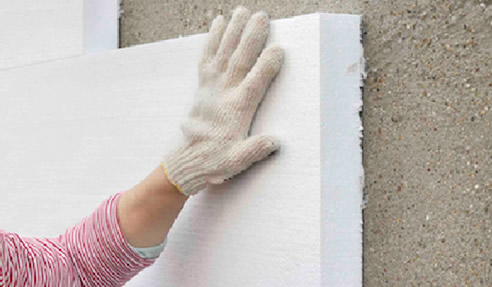 Lightweight polystyrene sheets are emerging as the sustainable choice in preference to traditional building materials. With the movement to more environmentally conscious methods, the construction sector has harnessed the potential of polystyrene to save energy and resources for construction, insulation, shipping and packaging.
Founded in 1982, Foamex is at the forefront of polystyrene innovation in Australia. With the Styroboard™ product line, they are the largest manufacturers of expanded polystyrene, scientifically engineered for the highest performance. Styroboard™ lightweight polystyrene sheets have proven to be highly versatile and cost-effective for large-scale residential and commercial use.
What makes Styroboard™ EPS excellent?
Styroboard™ expanded polystyrene sheets (EPS) provides insulation and noise resistance with superior build quality. In the pre-expansion stage, compact resin beads are polymerised by heating at 80°C to 100°C in a steam machine. Each small granule of thermoplastic polystyrene is fully sealed once they expand up to 40 times their original volume. The expanded beads undergo a maturing period in aerated silos for greater elasticity, before reheating with steam within a mould. The spherical ball structure of the mould results in the tight, closed cellular matrix of the polystyrene. The end-product of this multistage process are lightweight polystyrene sheets that can be used for houses, apartment blocks, garages, patios and garden sheds.
The long-term R-value of Styroboard™ EPS is attributed to its rigid cellular matrix, preventing heat transfer and the passage of cold air through the panels. Polystyrene insulation properties help to maintain room temperatures, and improve the thermal mass advantages of walls to resist surface and cavity condensation. The low water absorption rate of the lightweight polystyrene sheets also combats fungi, vermin and contaminants.