Why Choose Residential Concrete Slab Insulation Board by Foamex?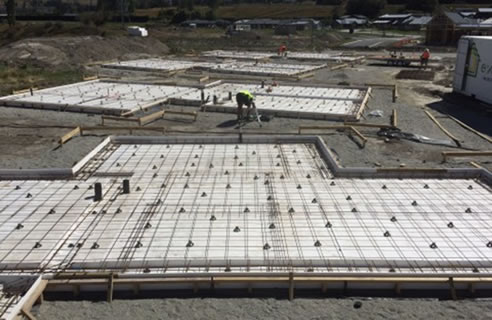 In service for more than 30 years, Foamex remains the number-one choice for both commercial and residential concrete slab insulation board solutions. The Australian-owned and operated company has won the loyalty and patronage of top industry experts across the country, and beyond. With a strict dedication to international standards of quality, Foamex continues to diversify its trusted catalogue to cater to a broad variety of applications within the building and construction industry, as well as the packaging and creative sectors.
The Benefits of Residential Concrete Slab Insulation Board Systems
Foamex has achieved a state-of-the-art manufacturing process for polystyrene. Employing advanced building techniques and the latest technologies, the product development team harnesses top-quality components for Foamex's signature Styroboard product range.
Styroboard features both expanded (EPS) and extruded polystyrene (XPS) sheets. Styroboard EPS is noted for its high versatility, delivering excellent performance as building insulation, architectural profiles, cold storage and packaging, and artistic applications like 3D signage and theatre props. On the other hand, Styroboard XPS is highly recommended for superior insulation power in long-term applications.
More and more Australians are finding out about the many benefits of residential concrete slab insulation board systems. Styroboard XPS has played a big role in addressing the demand, garnering positive feedback from homeowners and building professionals alike. The foam board undergoes a highly developed extrusion process to maximise the insulation properties of polystyrene.