Superior Insulating Properties of Extruded Polystyrene Blocks by Foamex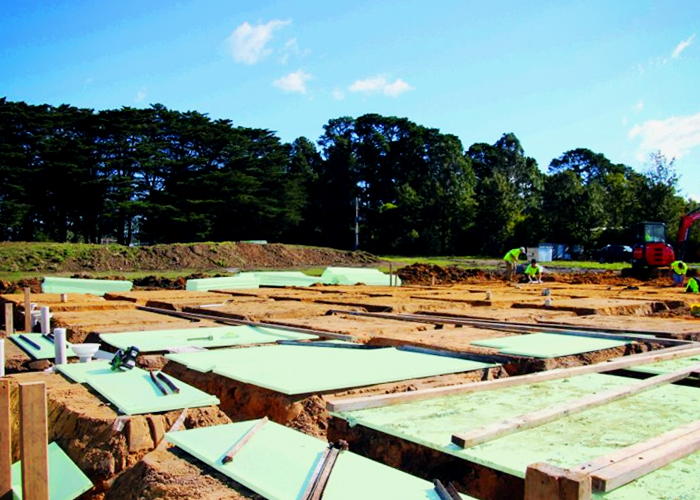 Leading the manufacture and supply of polystyrene products in Australia, Foamex is proud to have pioneered these Extruded Polystyrene Blocks, a superior building material alternative that has the power to bridge the gap between economic growth and sustainability. Foamex has validated this belief by successfully innovating a more sustainable yet durable and high-performing alternative to concrete. This Extruded Polystyrene Block range is a product of extensive research and continuous development by the Foamex team.
The Melbourne company uses a revolutionary manufacturing process to ensure the quality and environmental compliance of their extruded polystyrene (XPS) blocks. This involves solid beads of polystyrene resin, additives, and a blowing agent resulting in a durable, closed-cellular extruded foam block ready for moulding and cutting. The Extruded Polystyrene Blocks are available in varying sizes and thickness, supplied with a square or shiplap edge.
Superior Insulating Properties of Industrial Extruded Polystyrene Blocks
Although heating and cooling systems can help maintain a comfortable interior, they require excessive use of energy and wasteful spending on utility bills. They are also in need of cleaning and maintenance to keep their optimal performance. Insulation is the most practical solution to prevent this wasteful spending.
Insulation works by inhibiting heat transfer, which is typically accomplished by natural insulators such as trapped gas or air. Foamex's Extruded Polystyrene Blocks are engineered with thousands of miniscule pockets of air, which are poor conductors of heat. With XPS blocks, you can effectively control your indoor temperature and reduce your dependency on air-conditioning and electricity consumption.
Extruded Polystyrene Blocks offer a superior and permanent insulating advantage that eliminates wasteful expenditure from purchase to installation and use. Moreover, they feature excellent resistance to degrading elements such as moisture and chemicals, preserving their physical properties and retaining R values. XPS blocks have a long service life so users do not need to worry about maintenance and replacement.
XPS blocks are ideal for insulating a wide range of floor, wall, ceiling, or roof types. For more information, visit www.foamex.com.au today.