Closed Cell Foam Insulation: Styroboard™ XPS by Foamex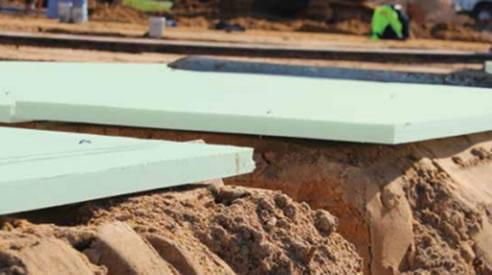 Styroboard™ is the best-selling range of closed cell foam insulation sheets by Foamex. With over 36 years' worth of expertise, Foamex has become the industry leader in polystyrene innovation in Australia. Based in Victoria, the quality-endorsed company has developed an advanced manufacturing process for both expanded (EPS) and extruded polystyrene sheets (XPS) under Styroboard™. Lightweight yet feature-packed, Styroboard™ continues to receive positive feedback from builders, architects, engineers and other industry specifiers.
Expanded vs. Extruded Polystyrene Sheets
Styroboard™ EPS and XPS are both highly recommended for closed cell foam insulation, whether in commercial or residential properties. The former choice is ideal for prioritised cost-efficiency with more R-value per dollar that remains constant over the service life of the product. Styroboard™ XPS is also noted for its superior versatility for other applications, such as architectural profiles, protective packaging and storage, and creative purposes like 3D signage and theatre props. On the other hand, Styroboard™ XPS is the best solution to heavy-duty structural insulation, boasting higher initial R-values and compressive strength.
The Science Behind Styroboard™ XPS
The production team at Foamex harnesses only the highest-quality components and sustainable building techniques to deliver the best performance with Styroboard™ XPS. During the initial stage, solid beads of polystyrene resin are combined with additives in an extruder. The mixture is then melted into a viscous liquid, in which the volume of the beads expand when injected with a blowing agent. Forced through a die, the mixture is put under controlled heat and pressure until a rigid foam board is produced - this is Styroboard™ XPS ready for cutting into all kinds of shapes and sizes as required by the project at hand.