Rigid Polystyrene Blocks Vs Concrete Waffle Pod Slabs by Foamex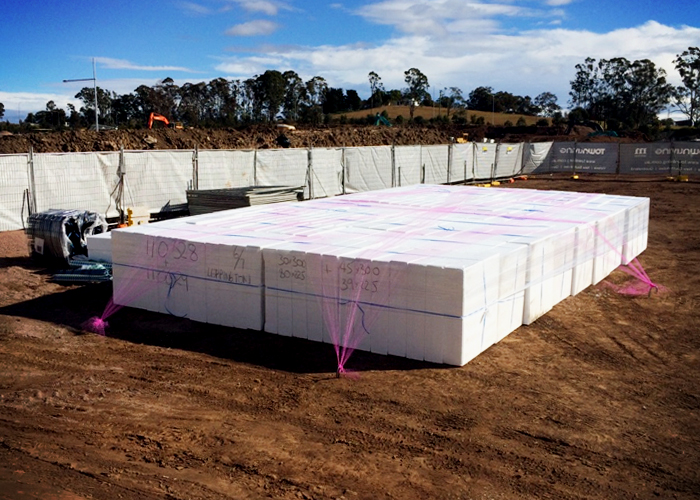 Foamex's pride, their Diamond Pod void former system, consists of specialised rigid polystyrene blocks that are renown as more practical and cost-effective alternatives to concrete waffle pod slabs. Working with architects and builders focused on budget projects, the Victorian company developed its rigid polystyrene blocks with first-class quality to meet the durability and insulation values of waffle pod slabs without luxurious spending.
A waffle pod slab system is an innovative method for constructing a durable flat surface that will serve as a strong base for buildings. While it reduces the need for extensive trenching, traditional waffle pod slab systems typically require concrete pouring. This further involves the use of heavy-duty mixers, machinery, and often requiring a longer cure time.
To save on excessive expenditure, material purchases, and labour times plus cost, consider the use of the revolutionary Diamond Pod void former system by Foamex. Since rigid polystyrene blocks are significantly lighter, this process is faster, easier, and safer to install than traditional concrete pouring. It is also built with natural air pockets that prevent heat from penetrating the building from beneath, keeping the room at a comfortable interior temperature all year round.
Foamex also supports the responsible storage and transportation of their Diamond Pods as per the Expanded Polystyrene Australia (EPSA) codes of conduct. To ensure that they are responsibly handled and managed on project sites, rigid polystyrene blocks are tightly wrapped with a plastic shrink wrap before delivery. They are covered with a netting over the top and all sides, which are attached to pegs in the ground to prevent blow-aways and possible damage. Diamond Pods also come with Foamex's own lock-in spacers to secure the polystyrene blocks in place.
Also in compliance with the EPSA's sustainability guidelines, Foamex provides bags to store off-cuts and unused polystyrene waste. They collect these bags and return them to their recycling facility for granulation into polystyrene waste for reuse.
Learn more about the use of rigid polystyrene blocks versus waffle pod slabs by heading over www.foamex.com.au today.