Sustainable Environment with Expanded Polystyrene Foam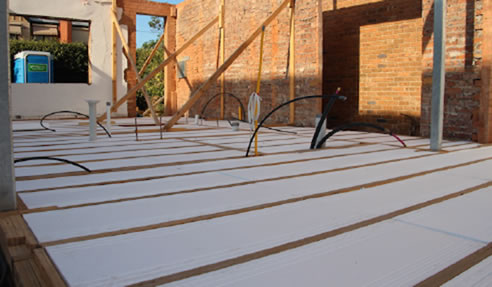 Expanded polystyrene foam has a number of environmental benefits. Knowing the advantages of building materials helps in understanding how they impact the environment, which in turn maximises the common goal of reducing the global carbon footprint, and develop sustainable ways, to preserve the environment for future generations.
As a leading industry leader, Foamex commits itself to developing innovative methods in which polystyrene expanded foam can be manufactured and re-used. With their recycling facilities, expanded polystyrene sheets, wastage and sourcing for new raw materials, are reduced. Foamex converts expanded polystyrene foam into other usable products that serve Australia's building and construction industry, expanded polystyrene sheets (EPS) end-users, and civil infrastructures like bridges and road construction sites.
What are the Sustainable Qualities of Expanded Polystyrene Foam by Foamex?
a. Expanded polystyrene sheets have excellent insulation properties because of their closed cellular structure. This unique composition of EPS helps in reducing energy consumption and saving on significant amounts spent on heating and cooling systems.
b. Expanded polystyrene foam are in for the long haul. Its one-of-a-kind physical structure is also responsible for its durability, high compressive strength and resilience to water infiltration. EPS is known to retains its original form, even after prolonged exposure to adverse conditions and moisture. This leads to reduced maintenance or replacement of worn out expanded polystyrene sheets.