Save Energy and Construction Cost with Polystyrene Wall Cladding from Foamex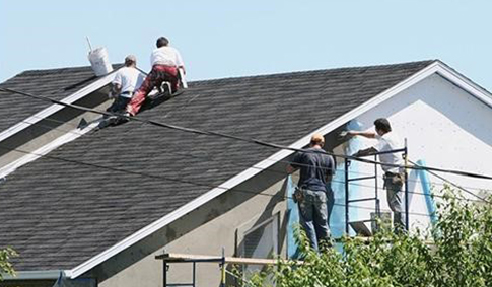 With a holistic shift towards sustainability amidst the relentless growth and development of the building industry, Foamex Styroboard expanded polystyrene is the core substrate of choice by major External Insulated Facia System suppliers in Australia. The reasons people are leaning towards the use of polystyrene products are clear; Light yet strong and rigid, they reduce energy consumption and construction costs by a large margin.
When it comes to the supply of expanded and extruded polystyrene products in Australia, Foamex is a premier choice. For more than 30 years, the Victorian-based company has successfully provided a range of polystyrene products for different applications, particularly in wall cladding.
Engineers and builders highly recommend the installation of wall cladding for enhanced protection. In response to the growing demand, Foamex innovated their flagship product - Styroboard™ - a tight and closed-cellular expanded polystyrene with exceptional insulation properties that is durable and sustainable.
The specification of polystyrene wall cladding relies on its insulation power. Designed with long-term R-value, Styroboard™ effectively prevents heat transfer with its closed cell composition that traps the heat energy inside the room during winter and prevents it from entering during summer. As a result, heating and cooling energy consumption is greatly reduced since an ideal interior temperature is maintained all year round.
Additionally, expanded polystyrene is considerably lighter than traditional cladding materials like timber and concrete so it is easier to transport and install. Styroboard™ sheets or blocks are easily carried by hand, efficiently reducing wall cladding construction time and effort since heavy machinery is no longer required for transport or installation. Polystyrene products are also highly versatile in that they can be easily custom cut based on required size or shape.
Adherent in keeping Earth as the best place to live, Foamex ensures that their Styroboard™ Wall Cladding is manufactured with no ozone-depleting gases such as chlorofluorocarbons (CFCs), nor any harmful chemicals or materials present on the finished product. It is also made of about 98% air, an efficient use of raw material.
For further inquiries, contact Foamex or head over www.foamex.com.au.