Styroboard® Expanded Polystyrene Sheets: Rigid Foam Insulation Board by Foamex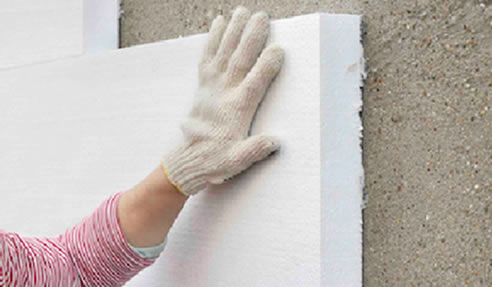 Expanded polystyrene sheets, or EPS, offer considerable energy-savings and resource-savings advantages making it a sustainable material of choice for packaging, insulation, civil works and building construction projects.
Addressing Sustainability, The Foamex Way
Foamex is an Australian-owned and operated company, specialising in the development of a new and innovative use of extruded and expanded polystyrene sheets. As an industry leader, Foamex is committed to recycling manufacturing waste and converting EPS into other usable materials for the building and construction industry.
Styroboard® expanded polystyrene sheets is one of the products they offer. It is a flexible material suitable for various applications including protective packaging, creative design, rigid foam insulation board and civil engineering works.
The hallmark characteristics of Styroboard® EPS reduces both the environmental impact and costs through the following:
A. When used as protective packaging, EPS keeps fuel consumption at a minimum due to its lightweight nature compared to other packaging material>
B. Its excellent thermal properties maintain a safe temperature for food and other sensitive products
C. EPS' exceptional cushioning protects products from damages and spoilage
D. EPS is a lightweight material which enables faster handling and installation
E. EPS is ideal to use as a rigid foam insulation board due to its thermal properties