Make the Most Out of Foamex Residential Underfloor Insulation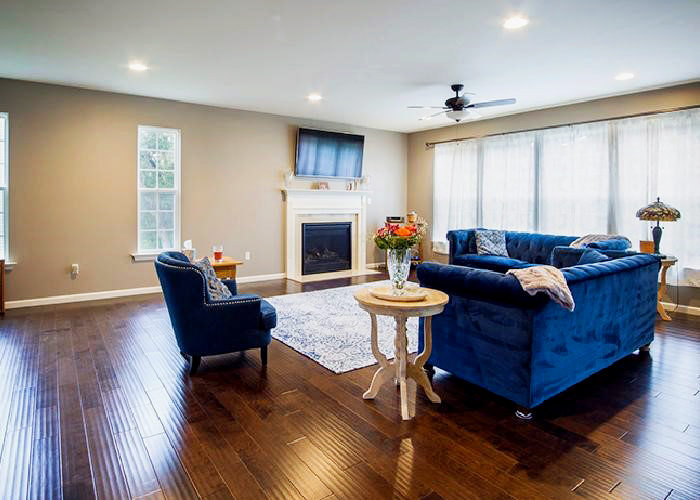 Considering the increasing global carbon footprint, Foamex has stepped up and developed efficient residential underfloor insulation for the Australian market - Expol Underfloor Insulation. The ultimate choice for home insulation, Expol limits the effect of hot or cold fluctuation in the most sustainable way to maintain an ideal interior temperature year round.
Heat rises to the ceiling, especially during winter, leaving cold air either grounded or stuck between the ground and the underside of the floor. Although the installation of heating or cooling systems may help in sustaining floor warmth, they consume too much energy and are detrimental to the environment. Some specifiers suggest the use of carpet or underlay, however, these don't maximise heat retention as well as underfloor insulation. Expol Residential Underfloor Insulation is the most practical solution for a stable interior temperature in your home. Highly versatile, it suits any residential project, regardless if retrofitting existing or for new homes.
Foamex's residential underfloor insulation is engineered using highly compressive expanded polystyrene, a popular building material recognised for its versatility, durability, and use as an insulator. Naturally lightweight, it is readily fabricated in any size or shape to meet even the most complex insulation requirements.
Placed between the floor joists, Expol guarantees permanent home comfort by preventing extreme outdoor temperatures from entering. Expanded polystyrene underfloor insulation from Foamex keeps your feet warm while saving up to 12% on energy bills.
The insulation is manufactured in full compliance to AS/NZS 4859.1:2002, ensuring quality materials for thermal insulation of buildings. The expanded polystyrene is reinforced by flame retardant additives to ensure the safety of residents in case of fire.
Get in touch with Foamex and visit www.foamex.com.au today for more information.