Use Lightweight Expanded Polystyrene Blocks from Foamex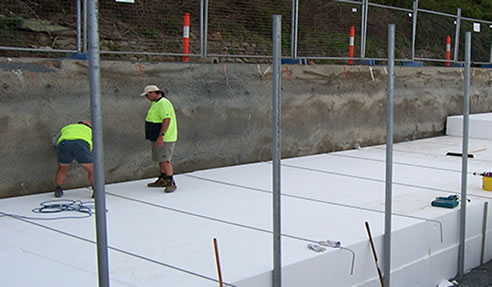 Lightweight expanded polystyrene blocks are one of the most popular commodity polymers known in the world. The thermoplastic product offers a unique combination of properties, such as low-density weight, insulation, flexibility, and durability with outstanding recyclability and recovery.
As the lightweight expanded polystyrene blocks continue to grow in popularity and acceptance, new methodologies and utilisation practices for the material will continue to evolve. With its proven capabilities that span different applications, lightweight expanded polystyrene blocks are at their fullest potential in the building and construction industry.
Innovative Lightweight Expanded Polystyrene Blocks by Foamex
For 35 years, Foamex Innovative Polystyrene has been manufacturing and supplying both expanded and extruded polystyrene products throughout Australia. Their excellent customer service and in-depth product knowledge helped establish a strong working relationship with major industry specifiers, including builders, engineers, architects, designers and property owners.
Apart from packaging, insulation, void-forming filler, and design material, lightweight expanded polystyrene blocks are also used in heavy-duty civil engineering applications like road embankments, bridges, tunnels, railways, roads and car parks. '
Lightweight Expanded Polystyrene Blocks in Road Embankments
Traditional fill materials used in widening road embankments often cause stress along the ridge. Lightweight expanded polystyrene blocks offer a cost-effective and reliable alternative solution, which reduces the probability of failure during construction resulting from a weak or highly compressible ground.