How to Achieve Thermal Efficient Polystyrene Cladding?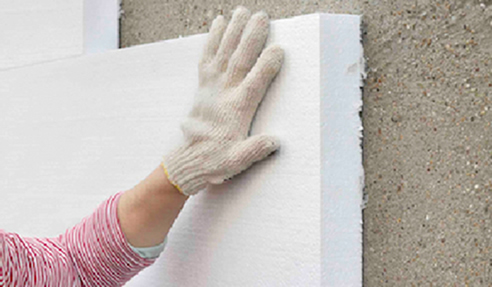 Thermal efficient polystyrene cladding helps cut back a significant amount on the quarterly energy bill. To achieve this, high performing thermal insulation needs to be integrated into the building structure to inhibit the passage of cold air and heat through the panels.
As one of Australia's largest polystyrene manufacturers, Foamex developed Styroboard™, their line of innovative expanded polystyrene sheets that meet the built environment's thermal efficient polystyrene cladding needs.
What is Styroboard™? Styroboard™ is a versatile expanded polystyrene sheet (EPS) that is widely used in the building and construction industry. Known for its low thermal conductivity, the composite structure of expanded polystyrene sheets can provide warmth during winters, and coolness in the sweltering summer season.
Styroboard™ expanded polystyrene sheets are composed of billions of tiny air bubbles trapped in foam, too small to be seen by the naked eye. Since air is a poor heat conductor and expanded polystyrene sheets are low thermal conductors, Styroboard™ provides thermal efficient polystyrene cladding, which inhibits heat transfer.
As thermal insulators, expanded polystyrene sheets can achieve excellent R-value ratings at a given thickness measurement. Styroboard™ is available in different thicknesses, ranging from 41mm to 100mm. With increasing nominal R-Values (m2K/W) excluding surface resistance, Styroboard™ provides cost-effective thermal efficient polystyrene cladding solution for both residential and commercial applications.