Sustainable Building with Expanded Polystyrene Foam by Foamex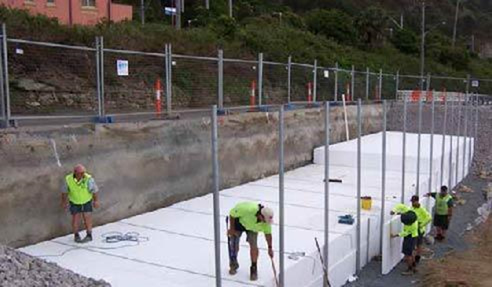 Foamex has delivered expanded polystyrene foam solutions with top quality and service since 1982. With their longevity, the Australian-owned and operated company has mastered the finest techniques and harnessed the most sophisticated technologies in the production of their trade. Deservedly, Foamex has become the national industry leader in expanded polystyrene foam for versatile applications in commercial and domestic projects across the country.
Expanded polystyrene foam continues to make waves in the building and construction industry on account of its durability, practicality and sustainability. The alarming effects of climate change and natural resource degradation have encouraged cities across the globe to make great strides toward environmental conservation. From dated building practices, more and more industry professionals are shifting toward to green building design. Foamex stays at the frontline of sustainable practice with Styroboard™ expanded polystyrene sheets (EPS).
Foamex takes pride in the manufacturing process of expanded polystyrene foam in Styroboard™ EPS. Synthetic materials like spray foam and cellulose insulation use chlorofluorocarbons (CFCs) and hydrochlorofluorocarbons (HCFCs) in production. With the lifespan of a century, CFCs are catalysts of the greenhouse effect - one CFC gas molecule can deplete 100,000 ozone molecules in the atmosphere. Styroboard™ EPS is produced with zero CFCs in preference to a nominal quantity of pentane gas, which has exhibited no adverse effects on the ozone layer.
In the energy department, Styroboard™ EPS delivers positive results with low crude oil consumption at 0 to 1% on the global scale. Other insulators can consume up to 96% of nonrenewable fossil fuels, whereas Styroboard™ EPS allows infrastructure to save up to 150kg of oil. Expanded polystyrene foam can cover a lot of mileage in thermal energy savings, up to 200 times its minimal resource.