A Full Guide to High-Density Expanded Polystyrene Blocks by Foamex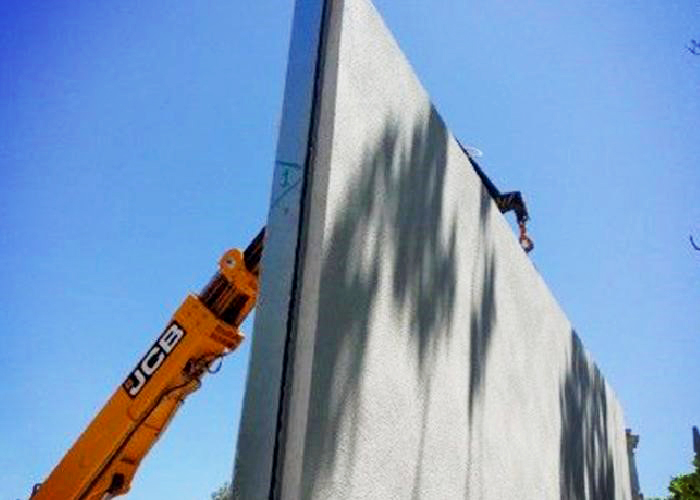 Foamex's high density expanded polystyrene blocks are a lightweight yet robust closed-cell material choice for Australian buildings. They are not only durable but also highly functional, versatile, and cost-efficient. They offer a variety of building applications and are perfect for residential, commercial, or industrial use.
A Full Guide to High-Density Expanded Polystyrene Blocks
Expanded Polystyrene Block Properties
Foamex EPS blocks are generally comprised of 98% air, derived from petroleum and natural gas byproducts. Unlike traditional polystyrene materials that are made from harmful chlorofluorocarbons (CFCs) and hydrochlorofluorocarbons (HCFCs), these alternative high-density expanded polystyrene blocks are built using pentane, a slightly volatile liquid that quickly converts into carbon dioxide and water as a result of a photochemical reaction.
Manufacturing Process
The high-density expanded polystyrene blocks are produced from benzene and ethylene, polymerised with catalysts (usually organic peroxides). The beads of resin are expanded by steam, allowing the thermoplastic polystyrene to soften and expand up to 40 times its original volume. The blocks are then stored in a specific place to age. After ageing, the beads are blown into a mould, with the resulting product being customised using hot wire or lamination.
Building and Construction Applications
Highly versatile, the EPS blocks are used in a variety of building and construction applications. Foamex supplies a wide range of EPS blocks, each with a specific purpose;
Diamond Pods for underslab insulation void filler.
Expol for underfloor insulation.
Styroboard for wall insulation.
Purlink for commercial metal deck roofing insulation.
Extruded Polystyrene for wall, floor, and ceiling Insulation.
Thermal Properties
Closed-cellular, Foamex' high-density expanded polystyrene blocks feature high and long-term R values They have proven resistance to conductive heat flow, limiting the effect of hot or cold fluctuations while maintaining an ideal room temperature year round.
Environmental Responsibility
Foamex is a dedicated member of Expanded Polystyrene Australia (EPSA) to benefit not just the people but also the environment. The team follows all polystyrene distribution and clean-up responsibilities as outlined in the Pod Code of Practice. Being fully recyclable, unused or disposed of high-density expanded polystyrene blocks are brought back and reused at Foamex recycling facilities in Sydney, Melbourne, Adelaide and Brisbane.
Head on over to www.foamex.com.au for more information on High-Density Expanded Polystyrene Blocks.