Foil Insulation Sheets: StyReflex® for Commercial and Roof Insulation by Foamex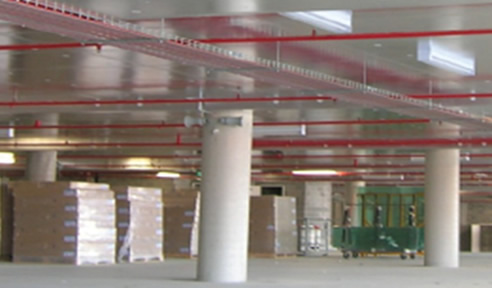 StyReflex® aluminium foil insulation sheets combine the most suitable material for commercial roofing insulation: expanded polystyrene sheets and aluminium. As one of the leading innovators of polystyrene products in Australia, Foamex developed StyReflex® foil insulation sheets to deliver a clean and durable insulation solution for the built environment.
The lightweight, non-sagging and non-toxic insulation material is comprised of foil laminated expanded polystyrene sheets. StyReflex® is available in different thicknesses, ranging from 25 mm up to 100 mm. The S-grade expanded polystyrene sheets weigh in at 16 kg/m3 - making it a safe, light material that is easy to transport, handle and install onsite.
Making an energy-efficient building structure starts by installing a reflective barrier to prevent unwanted heat penetration from the outside environment. Roof insulation foil reduces the sun's heat by reflecting 95% of its infra-red radiation, therefore providing a comfortable interior temperature during summer. In addition, StyReflex® aluminium foil insulation sheets preserve the convective heat inside the building structure during winter - resulting in improved indoor comfort and less energy consumption.
StyReflex® aluminium foil insulation sheets are a flexible material manufactured based on specific project specifications to achieve improved energy savings capacity. It can be installed under the metal roof deck or at the top of the surface. When properly installed, it also reduces the risk of thermal or moisture buildup, which leads to the growth and proliferation of mould and mildews, as well as premature structural deterioration and dripping in the affected area.