Geofoam Expanded Polystyrene Blocks NSW from Foamex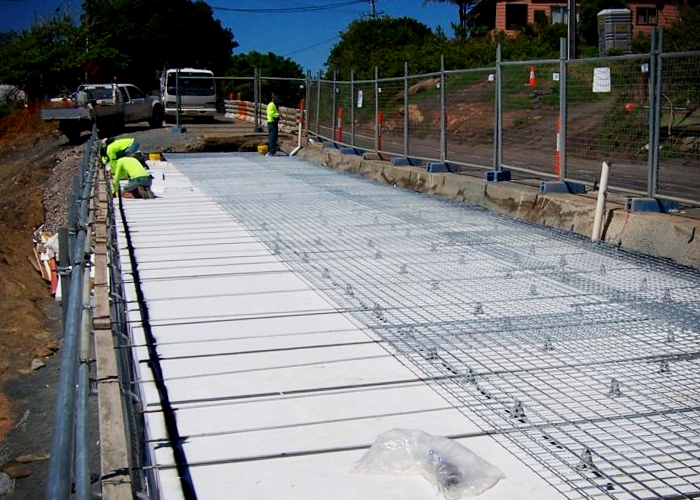 Foamex takes pride in their supply of Geofoam insulated blocks, a cost-effective void filler for civil construction. Geofoam EPS blocks are commonly used throughout NSW, for highways, bridges, and embankments. They significantly minimise energy consumption and construction costs incurred by heavy machinery. Geofoam insulated blocks also eliminate piles and staging that is necessary for traditional fill materials like soil, sand, or stone.
Despite their extremely lightweight property, these insulated block void fillers have a high-impact strength that can withstand heavy loads on a daily basis. Geofoam's closed-cell manufacture also prevents water or chemical contamination, plus resist thermal expansion and contraction due to unstable temperatures. This guarantees a longer lifespan for the structure, with less risk of settlement failures.
Foamex Geofoam expanded polystyrene blocks can be installed in any kind of weather. Light and easy to carry, they are also ideal for areas where significant works or expansion are considered unfeasible. While Foamex supplies Geofoam EPS blocks in standard sizes and thickness, they can customise EPS blocks or sheets to your project's specifications. This helps reduce construction time and associated costs.
As a proud member of EPSA, Foamex adheres to all required polystyrene distribution and clean-up responsibilities. Products are delivered with bags to conveniently store off-cuts and clean polystyrene waste, to be collected and transported back to Foamex for recycling. For more information, visit www.foamex.com.au today.