Creative EPS Foam Sheets & Blocks for Commercial or Retail Use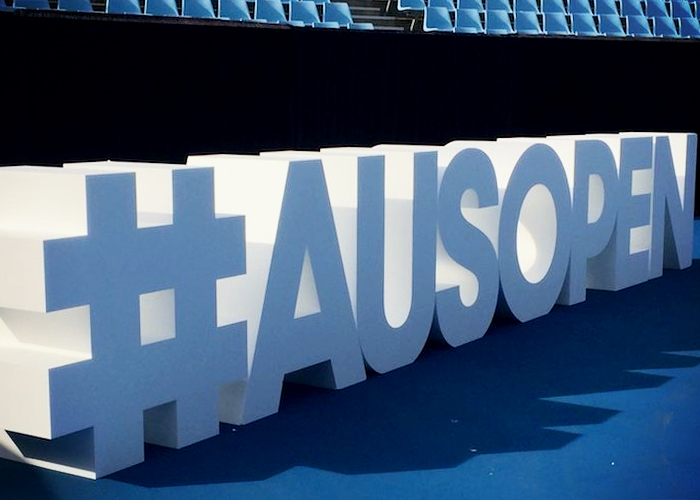 Foamex EPS foam sheets and blocks are not just for use in building and construction. They are one of the most versatile materials used to make a variety of creative products for commercial and retail environments. Built with approximately 98% air, EPS foam is extremely light and easy to cut or shape without the need for complicated processes, making it a great candidate for commercial signage and lettering, shopfitting, events, and props.
Creative EPS Foam Sheets and Blocks for Commercial and Retail Use
Don't create products from substandard materials just to save on budget; Foamex EPS foam sheets and blocks are a cost-effective yet high-quality material ideal for use by designers, decorators and event organisers. Light in weight, the sheets and blocks are easily transported and are durable enough to move from place to place. Regardless of the required design, EPS can be custom-crafted to look like other types of materials such as metal, wood, or stone.
Signage & Lettering
EPS foam sheets and blocks are great for creating visual 3D signage and letters, the most effective strategy in attracting a customer's attention. Light and versatile, they are ideal for subtractive manufacturing, where they are easily turned into a logo, sign, letter, or image prototype through CNC machine or hot wire cutter. For a more attractive output, EPS foam sheets and blocks can be painted with desired or corporate colours.
Shop Fittings
Creative and lasting shop fittings are best made by rigid and high-compressive EPS foam sheets and blocks, which will not easily deteriorate even after years of use. Similar to signage and lettering, EPS foams are easily formed into shop displays like mannequins, window concepts, or product showcases through CNC machine or hot wire cutter.
Events & Props
Inventive oversized props set the scene and engage crowds at special events. They have become a staple at many celebrations because of their powerful visual impact and ability to spark conversation. EPS foam sheets and blocks are the most sought after material for creating events or theatre props. Not only they are easily moulded to shapes but they are also extremely light, easy, and safe to transport for reuse at other event venues.
Get in touch with Foamex to find out more about EPS Foam Sheets for Creative Commercial and Retail Use. Visit www.foamex.com.au today.