Polystyrene Properties: Structure, Uses, and Advantages of EPS and XPS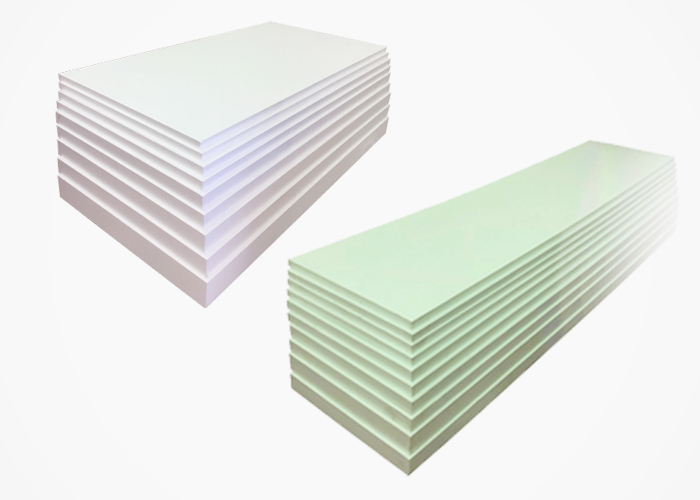 When encouraging sustainable business practices to benefit both the population and the environment, many specifiers wonder about the polystyrene properties that make EPS and XPS the smartest and most environmentally-friendly alternative material choice. The curiosity mostly revolves around polystyrene structure, uses, or advantages, and how it exceeds traditional concrete, metals, or woods.
Foamex is at the forefront of the manufacture and supply of polystyrene products in Australia. Having been in the business for more than three decades, they have established an extensive portfolio that caters to both design and construction. Addressing the growing interest in EPS and XPS, Foamex provides an extensive product guide to better help its customers understand the concept of polystyrene.
Structure
Polystyrene is a colourless, odourless, and rigid polymerised monomer styrene derived from petroleum and natural gas byproducts. Produced from benzene and ethylene, the styrene is polymerised with catalysts (usually organic peroxides), which are then modified through expansion or extrusion. EPS and XPS have a variety of technical differences, particularly in terms of R-value and moisture absorption.
Uses
Polystyrene products have evolved into so much more than just an insulation alternative. Today, they are widely used for an extensive range of applications, including protective packaging, theatre props, and marketing signage.
EPS and XPS are suitable for complete home or office insulation, prompting Foamex to develop a variety of polystyrene products for different insulation applications: Diamond Pods for under slab void fill, Expol for underfloor, Styroboard for wall and ceiling, and Purlink for metal deck roofs.
Easy to cut, carry, and transport, polystyrene is also a popular material in creating custom props for theatre sets, in sculpture, or oversized supports. It is also ideal in creating low-cost yet highly effective signage as it can be easily hotwired into imaginative signs and designs.
Advantages
Polystyrene is popular for its ergonomic trademark; it is extremely versatile, highly functional, and durable plus costs less than most traditional construction and design materials. It has low water and moisture absorption, also no nutritional value to support the growth of algae or fungi. Meaning, it will not easily deteriorate and will retain its structural integrity for a long time. The stable cellular structure also features a high R value, which guarantees long-term thermal resistance and greater energy-saving benefits.
Made with more than 90% air, EPS and XPS are easy to transport, carry, and are installed without overspending on labour time and associated costs. The fire retardant raw material used also ensures maximum safety in the unlikely case of fire; although it will burn like any other organic material, it will self extinguish when the fire source is removed.
For more information, contact Foamex or visit www.foamex.com.au today.