Versatile Wall and Ceiling Insulation with Styroboard® EPS by Foamex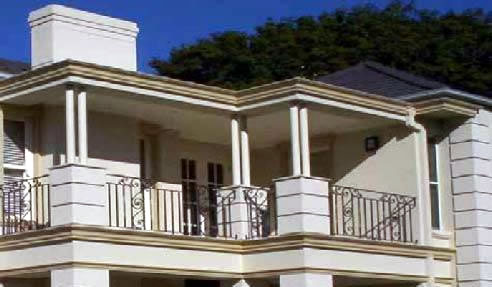 Versatile wall and ceiling insulation by Foamex aims to help develop a more sustainable built environment. Foamex has specialised in the design, manufacture and distribution of high-performance insulation products for 35 years and counting. As the national leader in polystyrene innovation, the Victorian-based company continues to be of profound service to the building and construction industry in Australia and beyond.
Styroboard® by Foamex
Foamex has received critical acclaim for their signature Styroboard® products. The Styroboard® range includes both expanded polystyrene sheets (EPS) and extruded polystyrene sheets (XPS) for use in various applications, ranging from structural insulation and architectural profiles to packaging and decorative sign writing.
Styroboard® XPS is the ideal choice for heavy-duty insulation that lasts for virtually a lifetime with minimal upkeep. On the other hand, Styroboard® EPS is the more popular counterpart on account of its higher flexibility, versatility and cost-efficiency in both building and creative applications.
Versatile Wall and Ceiling Insulation with Styroboard® EPS
Styroboard® EPS delivers excellent performance as versatile wall and ceiling insulation products. The building material is light in weight, yet heavy in key functionality and maintenance factors like strength, durability, workability, sustainability and insulation power.