EPS & XPS Sheet Supply for Construction by Foamex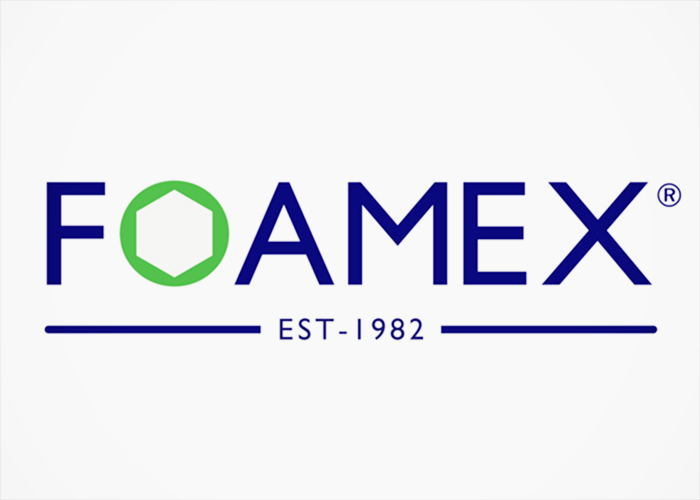 Established in 1982, Foamex has been on top of the development of new and innovative uses for polystyrene sheets, both expanded and extruded. From their humble beginning, they have grown to become a national leader and forerunner of XPS and EPS, with long-held core values of reliability, serviceability, and customisation. And since then, they have remained relevant within many industries, holding a strong and lasting relationship with major builders, engineers, architects all across the country.
Constantly expanding and upgrading, the polystyrene sheet company is proudly rolling out a new, refreshed logo look, one that will better represent their well-established heritage brand. It features the same-style font, but replacing the "O" from "FOAMEX" into a green hexagon benzene ring, signifying the sustainability and advanced chemistry involved in the manufacturing of their expanded and extruded polystyrene sheets.
Not your usual polystyrene company, Foamex has succeeded in streamlining their manufacturing process so that it does not involve the use of ozone-depleting gases, CFCs, and HCFCs. They also use pentane as their primary blowing agent, which has a significantly lower Global Warming Potential (GWP). It results in the formation of sustainable expanded and extruded polystyrene sheets that are far better than most construction materials like cement and concrete. The alternative use of polystyrene sheets in construction, even in packaging and signage lettering, plays a crucial role in minimising the carbon footprint and the impact of global warming.
Hence, the suitability of the green colour within the new logo; The hexagon benzene ring also connects to the circular economy - a closed-loop economic system that is designed to eliminate waste and pollution through continual use of products. Containing no residual waste, Foamex's polystyrene sheets are all 100% recyclable at all stages of their life cycle!
Learn more about Foamex and their range of EPS and XPS polystyrene sheets by heading over to www.foamex.com.au today.