Diamond Pod® Polystyrene Waffle Pod from Foamex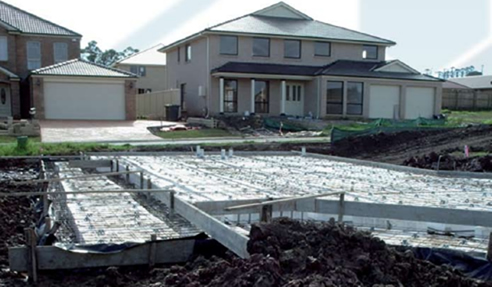 Foamex is the national leader in developing innovative ways to use expanded polystyrene that fit residential, commercial and industrial market needs. Foamex has contributed to the revolution of slab construction methods through the Diamond Pod® void former system.
Diamond Pod® is a polystyrene waffle pod designed for use beneath concrete slabs for insulation and structural support. Enabling robust and highly-engineered slabs with faster installation requiring less concrete, which is more cost-effective as compared to a traditional concrete pour.
The Features and Benefits of Diamond Pod® from Foamex
The physical properties of expanded polystyrene in the Diamond Pod® has many advantages:
Lightweight and Easy To Handle
Diamond Pod® is made up of lightweight expanded polystyrene making the transfer, handling and installation relatively faster and more efficient. Hence, saving on construction time. The polystyrene waffle pod system is suitable to use with any bracket and steel reinforcing mesh systems for added strength and high-quality support.
Reduce the Effect of Soil Movement
Working with Diamond Pod® requires minimal earthworks as there are no internal trenches to dig. Also, the size and shape of the pillars that form the "Diamond" shape provide maximum support against the weight load needed for setting out the pods, placing the reinforcing steel and pouring concrete.