How Engineered Air Changed the Present Wall Cladding Standards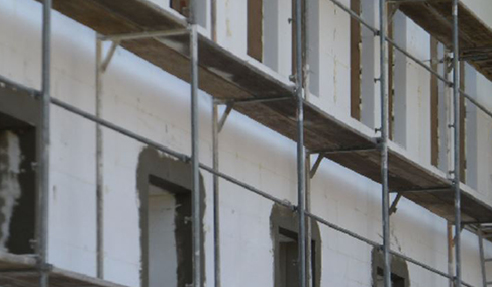 The innovation of polystyrene wall insulation has greatly contributed to the advancement of today's architecture. Since it reached the building and construction industry, wall cladding has been held to a higher standard.
For more than 35 years, Foamex has remained a leading provider of Expanded Polystyrene (EPS) and Extruded Polystyrene (XPS) products in Australia. Keeping on track with industry development, Foamex produced a higher standard for wall cladding through their polystyrene wall insulation. The Australian-owned polystyrene company's wall cladding services incorporate the lightweight Styroboard™ EPS, an in-demand, durable, highly functional, and green rated building material.
Major architects and specifiers are leaning towards polystyrene wall insulation primarily for its unrivalled range of benefits including:
Ease of Installation - The engineered air insulation uses lightweight polystyrene sheets that are made with 98% air, which allows for easier product transfer, handling, and quicker installation. It is versatile in that it can be easily cut to a required size and thickness (ranging from 10mm to 600mm).
Structural Integrity - Although lightweight, Styroboard™ ensures longer lifetime value and better structural integrity. The innate cellular structure of EPS sheets makes the wall cladding dimensionally stable even when faced with weather extremities or exposed to solvents. The low water absorption quality of EPS also prevents the growth of fungi, moulds, and other harmful agents that cause premature deterioration.
Thermal and Acoustic Insulation - The ability of EPS to trap air in small pockets produces excellent thermal and acoustic insulation performance. Through polystyrene wall insulation, cavities are brought closer to room temperature, which creates an ideal interior warmth all throughout the year.
Safety Commitment - Polystyrene wall insulation acts as a first layer of protection in an unlikely case of fire. The Styroboard™ sheets are made from a fire-retardant raw material that when contact with fire will burn yet self-extinguish when fire source is removed.
Environmental Considerations - From the product manufacture and application to the actual benefits, polystyrene wall insulation conforms with environmental conservation. The Styroboard™ sheets are manufactured with no ozone-depleting gases and chlorofluorocarbons (CFCs). This engineered air insulation helps in energy saving as it keeps the room temperature warm during winter and cool during summer. As a member of Recycling Expanded Polystyrene Australia (REPSA), Foamex EPS sheets are fully recyclable.
For more information about the Polystyrene Wall Insulation, contact Foamex or visit www.foamex.com.au today.