How to Prevent Shipping Damage with Expanded Polystyrene Cut Shapes from Foamex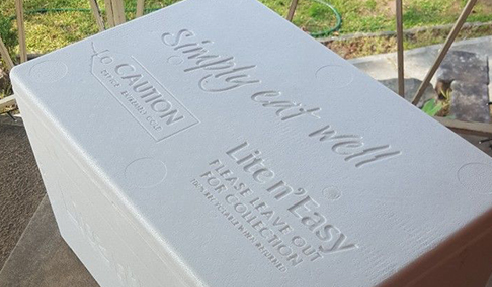 Expanded Polystyrene Cut Shapes from Foamex outperform all other types of materials used for protective packaging. Although light and easily shaped, EPS excels for its highly compressed and rigid cellular matrix, therefore an ideal packaging choice particularly for foods and delicate objects that are shipped daily.
Mailed items are highly susceptible to dropping, compression, and rough movement from vehicles, as well as spoilage because of inevitable temperature changes. Little known to many, parcels or packages work only as a container that keeps the materials together but not as protective packaging.
Understanding the perils when shipping out or carrying items, Foamex recommends its versatile expanded polystyrene cut shapes as an effective protective packaging choice for their highly rigid composition; Preventing objects from breaking even when dropped or crushed. Highly sustainable and made with 98% air, EPS cut shapes also provide optimum and lasting protection without the need for overspending.
Additionally, the ability of expanded polystyrene to trap air in small pockets makes it an ideal insulator, therefore preventing possible food spoilage amid changes in temperature or humidity upon shipping. Through its low moisture absorbency, it also prevents possible leakage plus prevents the growth of bacteria or toxic chemicals.
Conforming with the global efforts towards sustainable development, Foamex innovated the expanded polystyrene cut shapes as an environmentally friendly alternative for protective packaging. It produces no ozone-depleting gases or chlorofluorocarbons (CFCs), in preference of using pentane which is deemed non-harmful for the environment.
Upon disposal, EPS can be recycled into a new functional material like creative vases, laptop cases, dog houses, and more. As a trusting member of Expanded Polystyrene Australia (EPSA), Foamex has also established four recycling facilities in Sydney, Melbourne, Adelaide, and Brisbane, and proudly reuses EPS waste converting it into new and reformed products.
Foamex offers expanded polystyrene cut shapes in non-standard sheet sizes, shaped and cut to specific size and varying thickness.
Contact Foamex or visit www.foamex.com.au to find out more about the Expanded Polystyrene Cut Shapes today.