Underslab Insulation with Polystyrene Waffle Pods from Foamex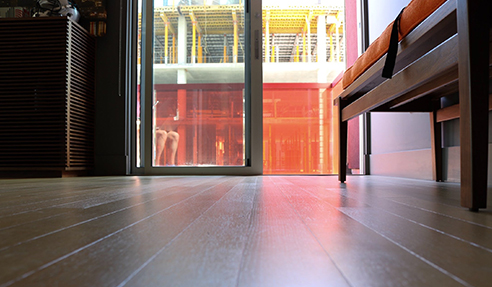 Installing polystyrene underslab insulation and support has increased the present construction method standards. Although lightweight, it has a closed-cell matrix that offers extremely robust properties such as a more cost-effective and convenient alternative as when compared to a traditional concrete pour.
Foamex is at the forefront of producing and supplying highly-innovative expanded polystyrene products across Australia. As a response to the growing demand for polystyrene underslab insulation and support, Foamex developed a lightweight polystyrene waffle pod void former system specifically designed to meet residential and commercial market needs - Diamond Pod™ Void Formers.
According to Expanded Polystyrene Australia (EPSA), installation of Diamond Pod™ allows for stronger and better-engineered slabs, constructed within given time frames and budgets. Easily installed by hand, the polystyrene waffle pods minimise labour and time where large trucks or cement mixers are no longer needed on site plus the need to dig deep trenches.
Installation of Diamond Pod™ is also considered safer. In contrast to standard polystyrene waffle pods, they have a unique size, shape, and thicker foam deck with an additional material compacted into the base during the moulding process. Foot traffic is therefore supported by the thick foam that spreads the load across a minimum of four support pillars.
Incorporating natural air pockets and shaped cells within the polystyrene waffle pod design, Diamond Pod™ provides a greater level of insulation with high R-value of up to R1.0 (W/mK Thermal Resistance). Atop the optimum support of the resulting construction, this polystyrene waffle pod maintains a comfortable interior temperature throughout the year. It retains hot air during cold seasons and cold air during the hotter seasons.
To secure the waffle pods in place, Foamex built the Diamond Pod Lock-In Spacers. Located at each corner of the lock-in spaces, they keep the polystyrene waffle pod fixed, settled, and holding the entire system together.
Environmentally responsible, the Diamond Pod™ is manufactured with no ozone-depleting gases like CFC or VOC, and are strictly compliant to Australian Building Codes and Standards.
For further inquiries, contact Foamex or head over www.foamex.com.au.