EPS Insulation Panels from Foamex - Properties and Performance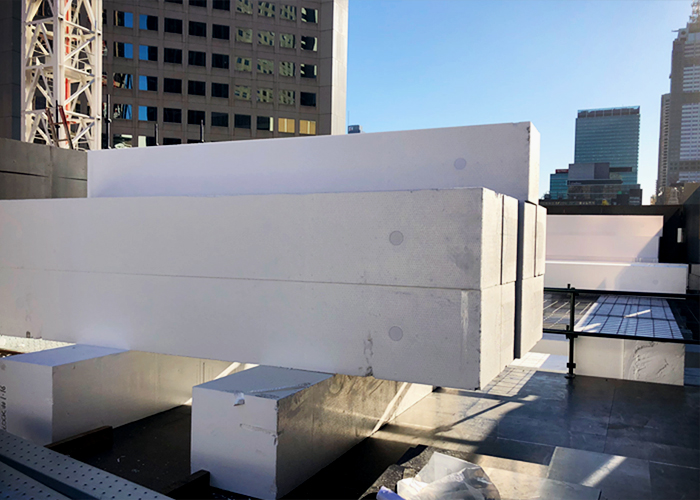 Foamex has maintained an excellent track record in the manufacture and supply of their patented lightweight EPS insulation panels in Australia. Geared towards advanced sustainable architecture, the Victorian company has strengthened their EPS credentials by refining an environmentally-friendly manufacturing technique combined with cutting edge technology. The exceptional structure of Foamex's EPS insulation panels have provided greater opportunities for architects and builders to complete their projects with world-class quality and without luxurious spending or causing harm to the environment.
Properties
Foamex's lightweight EPS insulation panels are derived from benzene and ethylene. Through a polymerisation process, translucent polystyrene beads are produced which are then loaded with a blowing agent, pentane, for expansion vibrancy. These beads are expected to expand 40 times their original volume via steaming. Instead of ozone-depleting gases like CFCs or HCFCs, steaming is conducted using natural gas to reduce Foamex's carbon footprint.
The result is an extremely closed-cell polystyrene foam with approximately 98% air. EPS insulation panels are regarded as the most user-friendly building alternative to concrete because of its lightweight properties, providing easy transport to site, plus carry and installation on site that requires no heavy equipment.
Performance
The primary task of lightweight EPS insulation panels is to provide a cost-effective insulation solution. Closed-cell and filled with thousands of tiny bubbles of air, EPS has a high and long-term R-value to prevent hot or cold energy from entering the building. In return, the home or office will remain cool in summer and warm in winter. This significantly cuts energy usage and running costs of heating or cooling systems.
Foamex offers a wide variety of lightweight EPS insulation panels suitable for different applications, including;
Purlink for metal deck roofs.
Styroboard for wall and ceiling applications.
Expol for underfloor insulation.
Diamond Pods for under slab void fill.
Foamex has further modified their EPS panels with fire-retardant raw materials. When in direct contact with flames, these panels will burn yet will not spread the fire and will self-extinguish once the fire source is removed. Formulated with no toxic chemicals, it will not produce harmful fumes for maximum safety to users.
To learn more about the properties and performance of the lightweight EPS insulation panels, contact Foamex or visit www.foamex.com.au today.