Repurposing Sustainable Polystyrene Panels with Foamex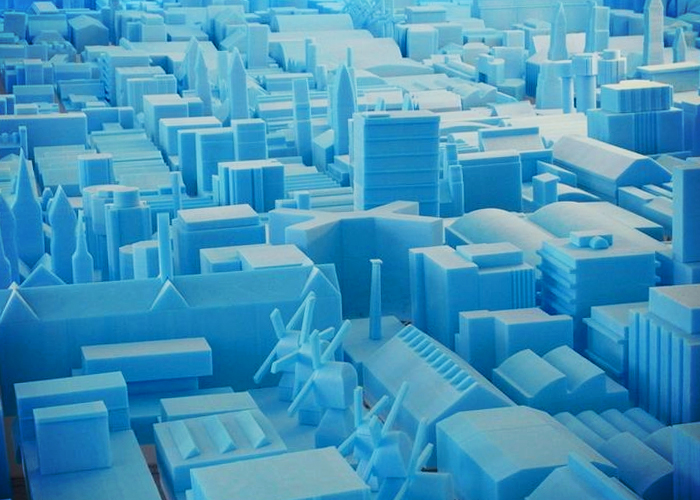 Sustainable, polystyrene panels are increasingly popular not only in the building industry but also in marketing, design, and shipping. This is due to their outstanding versatility and availability in countless shapes and sizes for various applications. Sustainable polystyrene panels may be found in all areas of a building from the roof to floor insulation, and have also emerged as an ideal alternative for signage and over-sized letters, as well as props and sculptures.
The dominance of polystyrene panels has led to increased polystyrene production and resulting in more polystyrene waste being sent to landfills. Aiming to reduce the amount of polystyrene waste, Australia's leading manufacturer and supplier Foamex has streamlined a process where they can repurpose unused and clean polystyrene panels into new quality products.
Observing sustainability in the manufacture of their polystyrene panels, Foamex uses no ozone-depleting CFCs, HCFCs, or toxic chemicals. This makes the panels completely recyclable throughout their life cycle. Foamex encourages creative recycling of clean polystyrene waste, such as forming it into a miniature design, garden fillers, fence posts, and much more.
Foamex works closely with their customers, promoting proper disposal and providing storage bags to secure unused polystyrene. Polystyrene waste that can be recycled include appliance storage boxes, unmarked and uncontaminated fruit and vegetable containers, polystyrene bean bags, and clean panels from construction sites.
The team from Foamex is tasked with collecting polystyrene waste to transport it to their manufacturing facilities and granulates them into alternate products. Repurposing sustainable polystyrene panels results in a drastic reduction of waste found in the environment. It also helps prevent the oversupply of polystyrene while maintaining a high demand.
Learn more about repurposing sustainable polystyrene panels. Contact Foamex or visit www.foamex.com.au today.