Resilient EPS Insulation Board for Sustainable Architecture by Foamex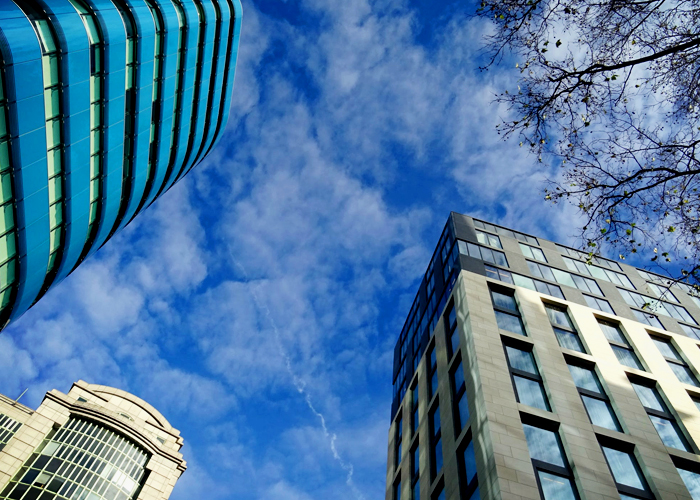 Foamex's stand on sustainable architecture continues to lead the development of their resilient EPS insulation boards. On top of their inherited insulation, recyclable, and reusable values, these boards by Foamex are engineered with no ozone-depleting materials, chemicals, or gases, making them a staple green alternative to traditional building materials. For quality assurance, manufacture is carried out strictly in compliance with Australian Building Standards, enabling architects and designers to achieve a positive impact on both the economy and the environment.
Sustainable architecture involves the implementation of smart design strategies that will benefit natural surroundings. One of the most cost-effective methods is by improving a structure's energy management with the use of environmentally-friendly building materials, like Foamex's EPS insulation boards. In order to help building industry professionals achieve a higher energy efficiency level, Foamex list some of the most innovative applications of their resilient EPS insulation boards;
Wall Panels
EPS wall panels comprise of a single flat rectangular prefabricated slab that serves as a visible cover for walls. Some architects use Foamex's resilient EPS insulation board as a wall panel alternative because of its lightweight yet durable properties. Not only does it add aesthetic appeal but it also thermal and acoustic insulation, reducing associated construction costs in an incredible margin.
Roof Insulation
At the peak of a structure that receives direct impact from sunlight and temperature fluctuations, roofs account for up to 30% of heat loss through thermal bridging. Foamex's EPS insulation boards can be used as a thermal barrier in most roofing systems, reducing heat loss by an incredible margin. Its closed cellular matrix protects the roof from moisture buildup and water infiltration, which can negatively impact the thermal efficiency of a building.
Concrete Underfloor
According to studies, 10% of excess heat or cold waste comes from concrete slabs. The temperature beneath the floor can affect your interior living areas, allowing heat to rise, and trapping cool air in the sub-floor. Install the EPS insulation board between floor joists to prevent underfloor heat transfer, reducing excessive energy gain or loss during weather extremities.
External Cladding
As the industry's most versatile building material, EPS boards are also an economical alternative for external wall cladding. EPS, when applied as an external cladding, prevents heat from entering a building, which allows the interior to remain unaffected by the weather extremities. The lightweight property of EPS boards allows for easy handling for faster construction cycles when compared to metal, concrete, or timber cladding.
Contact Foamex or visit www.foamex.com.au to find out more about their Resilient EPS Insulation Board today.