Expanded Polystyrene Blocks as a Prime Packaging Material from Foamex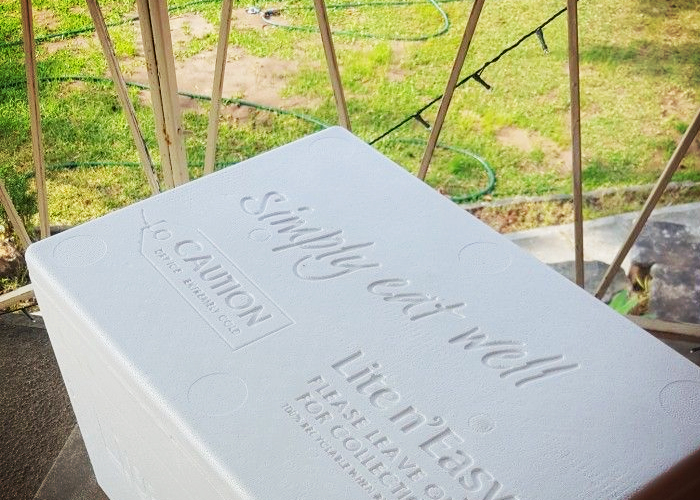 Foamex has set the standard for the manufacture of sustainable expanded polystyrene blocks which have been released commercially as an alternative material for building. However it is also an immediate solution for signage and decorative fixtures. Recognising the versatility of expanding polystyrene blocks, the Victorian company expanded their product and service range to the manufacture and supply of polystyrene packaging.
Expanded polystyrene blocks have paved the way for low-cost packaging. Since they are made of almost entirely air and consume very little energy to manufacture, they are a cost effective and lightweight alternative to conventional packaging materials like timber, cork, or cardboard. Insulated, impermeable, and resistant to high-impact, rest assured that your valuable goods are safely packaged and stored inside a polystyrene box.
Expanded Polystyrene Blocks as a Prime Packaging Material
For Food & Produce
EPS packaging is ideal for food transport and storage due to its closed-cellular matrix and insulation benefits. Air as a poor conductor of heat, it ensures that foods will remain fresh and unaffected by the temperature fluctuations. Highly resistant to chemical, water, and moisture ingress, EPS provides no breeding ground for bacteria or mould, maintaining foods are safe from contamination.
For Fragile Products
Use expanded polystyrene blocks to keep fragile glassware, antiques, gadgets, and appliances safe during transportation or storage. Closed-cellular, they feature a strong, impact-resistant cushioning that will increase product safety significantly despite frequent pull, toss, or even accidental dropping. Light and easy to cut, Foamex can also custom-fabricate expanded polystyrene blocks shaped to specific needs, ensuring a secure fit and optimal product protection.
For Pharmaceutical Products
From high-impact protection to insulation, products like vaccines, drugs, test kits, and other medical devices enclosed in EPS will remain safe and uncontaminated. Impermeable to moisture and chemicals, expanded polystyrene also guarantees optimum hygienic protection compliant with the required standards for shipment and storage of pharmaceutical products.
Since expanded polystyrene blocks are made with no residual waste, they are highly recyclable throughout their life. By using this alternative packaging material, not only are you saving costs but also cutting down on the amount of waste sent to landfill. For more information, contact Foamex or visit www.foamex.com.au today.