Styroboard® Versatile Expanded Polystyrene Panel Applications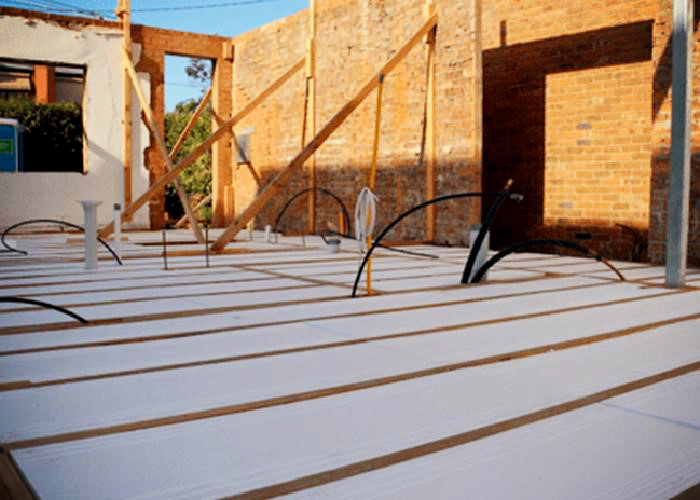 Foamex is leading the building industry with their flagship product, Styroboard® Versatile Expanded Polystyrene Panels, ideal for more advanced and green project outcomes. Made from millions of low-density polystyrene resins, Styroboard® is known for its durability, structural integrity, functionality, sustainability, and its lightweight package.
Well-suited for a range of applications, Foamex identifies the prevalent use of versatile expanded polystyrene panels in three categories; building and construction, protective packaging, and creative projects.
Building and Construction
Most architects and engineers are now leaning towards the use of Styroboard® because of its energy efficiency and environmentally-friendly attributes, outperforming traditional building materials such as concrete. Lightweight, the panels are easily transported and installed, saving ample time and cost.
From roofs, ceilings, walls, to under slabs, versatile expanded polystyrene panels can be installed in different parts of a house or building for maximum insulation. Rigid and chemical resistant, it is also used to improve the integrity of a structure and increase its lifetime value.
Protective Packaging
Not only light and easy to cut, Styroboard® is strong and durable. It can absorb high impacts, making it an ideal protective packaging for heavy and fragile products. Closed and rigid, EPS panels block water and chemical penetration, keeping the product safe and dry upon shipping.
Clean and resistant to the growth of mould, Styroboard® is also ideal for food packaging.
Creative Design
Foamex's versatile expanded polystyrene panels have also made their way into the design industry. Their lightweight property allows designers and specifiers to easily cut them for use in theatre sets, props, exhibits, and signwriting. The panels are also used as a major decoration or signage to create a striking feature for commercial establishments.
Learn more about versatile expanded polystyrene panel applications by heading over to www.foamex.com.au.