Closed Cellular Roof Insulation Sheets: Purlink® Roofing Spacers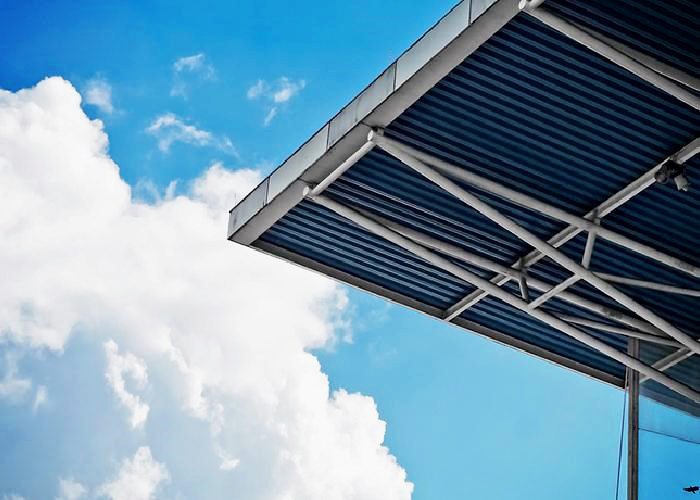 Maximising thermal efficiency and increasing R-values for commercial metal deck roofing has been made easier and more convenient, thanks to the innovation of Purlink® Closed Cellular Roof Insulation Sheets. Made from the finest extruded polystyrene with a KPA rating that exceeds Australian building and construction regulations, Purlink® goes beyond the ordinary, promising a lasting strength, protection, and insulation that no other roofing spacers can offer.
Purlink® is made of Foamex' flagship product, Styroboard extruded polystyrene sheets (XPS). The closed-cellular matrix of Styroboard XPS makes the roof insulation sheet virtually impervious to water, dirt, and chemicals, providing excellent stable performance in the long run. It increases the strength and durability of a metal deck roofing, improving the comfort and safety of the dwellers.
Foamex incorporates a double-sided tape system for quick and simple installation with purpose-built hotwire cutters to produce 1.4km of PurLink® in one pass. The closed-cellular roof insulation sheets are available in a variety of sizes and thickness to fit any commercial metal deck roofing application.
Engineers and architects are recommending the use of Purlink® roofing spacer because of its endless benefits that are highly valued in the industry. The roof insulation sheets allow thermal break upon installation, promoting recovery of insulation to its nominal thickness. As a result, it increases thermal efficiency while retaining a higher R-values; A higher and more reliable thermal performance as when compared to traditional metal spacer systems.
Environmentally responsible, Foamex uses a revolutionary new manufacturing process to ensure that the closed-cellular roof insulation sheets produce zero CFC's (chlorofluorocarbon) or toxic substances. They are also delivered in an approved method to prevent damage or blow away. In case of waste or disposal, Foamex transports the closed-cellular roof insulation sheets back to the manufacturing facility for reuse.
Learn more about Purlink® Closed Cellular Roof Insulation Sheets by heading over to www.foamex.com.au today.