Styroboard® Extruded Polystyrene for Perimeter Insulation from Foamex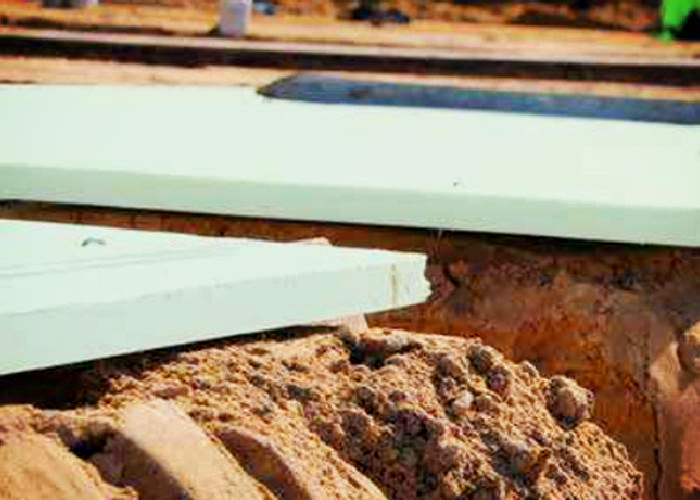 Foamex takes pride in their flagship product, Styroboard® Extruded Polystyrene. Built using the latest globally recognised technology for polystyrene, it has high compressive strength plus superior thermal performance that can withstand any weather condition. Produced from solid beads of polystyrene resin without toxic gases such as chlorofluorocarbon (CFC) or hydrofluorocarbon (HCFC), Styroboard® Extruded Polystyrene promises a healthy and safe insulation solution that benefits both the people and the environment in the long run.
Styroboard® Extruded Polystyrene for Perimeter Insulation
Perimeter insulation solves the occurrence of thermal bridges, a process where heat bypasses the insulating materials and accounts for a higher heat loss. It commonly thrives in gaps between walls and floors, slowly negating the effectiveness of the insulation. Through perimeter insulation, an effective insulating solution is installed vertically against the outer edge of a concrete floor slab, eliminating the possibility of thermal bridges from the shell of a building.
By choosing the Styroboard® Extruded Polystyrene, you are guaranteed the highest quality of perimeter insulation. Through its extremely closed cell matrix, Styroboard® effectively prevents heat from seeping between the floor edge and the wall. It also helps in increasing the R-value of both plain concrete slabs and waffle pod types (even the smallest types). The higher the R-value, the greater the insulating effectiveness; Increase the Energy Efficiency Rating (EER) of your property, enabling relatively lower expenditure and reduced dependency on heating and cooling systems.
Styroboard® Extruded Polystyrene also contains fire retardant additives that make it completely safe when in direct contact with flame. It is also highly impervious to water and can withstand weather extremities, maintaining its thermal and physical properties regardless of surrounding conditions. Dimensionally stable, rot-proof, and moisture resistant, builders can rest assured that perimeter insulation with Styroboard® Extruded Polystyrene will be stable and effective for a long time.
Head on over to www.foamex.com.au for more information on Styroboard® Extruded Polystyrene for perimeter insulation.