Rigid XPS Panels for High Thermal Insulation Value from Foamex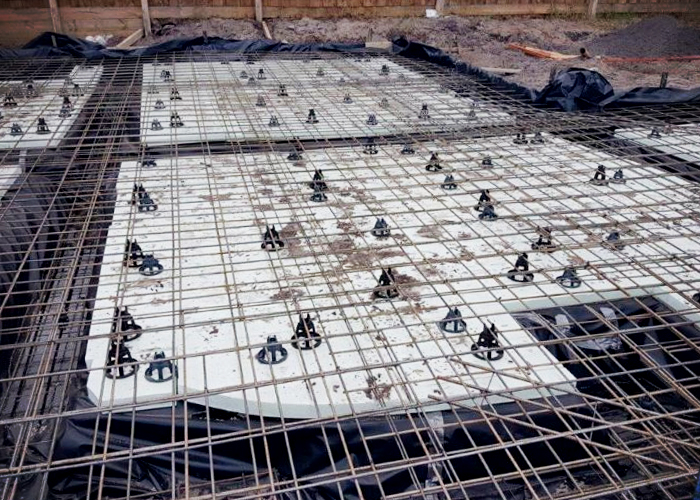 In terms of thermal insulation, rigid extruded polystyrene (XPS) panels have greater R-values when compared to traditional timber or concrete construction. This is primarily due to its manufacture where polystyrene resins and additives are melted then extruded. The resulting product is an extremely closed-cellular panel with excellent mechanical strength and low thermal conductivity.
When it comes to the manufacture and supply of rigid extruded polystyrene panels, Australian architects, specifiers, and builders trust none other than Foamex. For more than three decades, the company has specialised in the field of extruded polystyrene insulation, working as an official XPS supplier for multinational companies. Backed by positive feedback, they have cultivated strong, lasting relationships with their customers and cemented a top position in the industry.
Styroboard™ rigid extruded polystyrene panels from Foamex is a top-seller from their comprehensive catalogue. These panels are widely utilised to increase the thermal insulation values of residential properties and commercial or industrial facilities. Styroboard™ XPS is commonly mounted underfloors, in inverted roofs, or over plywood sheathing. When properly installed, it can greatly reduce thermal bridging or energy leakage via corners, gaps, or junctions.
Made with higher and long-term R-values, Styroboard™ XPS can help stabilise your indoor temperature, reducing the need for ozone-depleting heating and cooling systems. Not only will installing rigid extruded polystyrene panels cut down your electricity bills, they will also help mitigate greenhouse gas emissions in the long run.
What's more, rigid extruded polystyrene panels are made with excellent compressive strength, accounting for their uncompromising stability and mechanical performance. Its impermeable construction makes it impervious to water and moisture ingress plus is resistant to pest attacks. With Styroboard™ XPS, you can enjoy a higher thermal insulation value for a greater period of time versus traditional insulation materials.
Foamex offers Styroboard™ XPS in standard thickness from 20mm to 75mm. For more information, visit www.foamex.com.au today.