Lightweight Expanded Polystyrene Sheets for Energy-Efficient Foam Board Insulation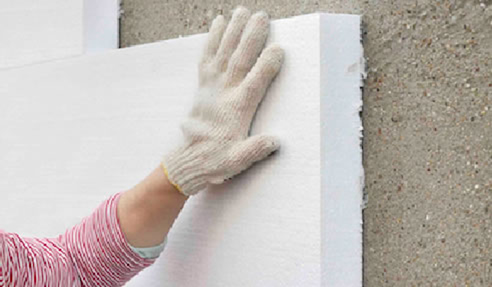 The use of energy-efficient foam board insulation not only helps lower monthly energy consumption, but it also helps reduce the carbon footprint and preserve the environment for future generations.
One effective method to achieve this is by integrating energy-efficient foam board insulation sheets into the building structure, to seal out gaps and prevent the cold air or heat from passing through the panels.
The Manufacture of Energy-Efficient Foam Board Insulation from Foamex
For 36 years, Foamex remains to be one of the industry leaders specialising in the design, manufacture, and distribution of lightweight extruded and expanded polystyrene sheets for the design, building and construction, as well as the packaging industries. Foamex developed Styroboard™ lightweight expanded polystyrene sheets to meet the built environment's energy-efficient and sustainable needs.
The team uses a state-of-the-art manufacturing process for Styroboard™ to maximise the cost-efficient properties of expanded polystyrene, such as insulation, durability, dimensional-stability, sustainability and resistance to premature structural deterioration.
For Styroboard™, compact resin beads are placed in special machines called pre-expanders. The raw material is steam-heated at temperatures between 80°C to 100°C, where the density falls from 630kg/m3 to 10kg/m3 and 35kg/m3.