Extruded Polystyrene Sheets: Sustainability and Life Cycle Analysis by Foamex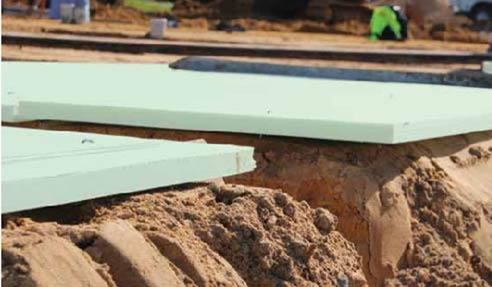 Extruded polystyrene sheets are the rising industry standard for a thermally efficient building material in a wide range of residential and commercial applications. For the highest quality and performance, Foamex is the number-one choice.
Foamex stands amongst the front runners for the production and distribution of polystyrene in Australia. The Victorian-based company has been in the business for over 35 years. This longevity reflects the hard work and dedication that Foamex continues to put into their catalogue of polystyrene solutions and services. Adhering to a gold standard of quality, Foamex has earned the trust of leading industry players in building, construction, as well as the art and packaging sectors.
Extruded Polystyrene Sheets: The Eco-Friendly Choice
Foamex introduces the Styroboard™ range as their flagship products. Through consistent innovation, the product development team at Foamex has achieved a sophisticated manufacturing process for not only expanded polystyrene foam but for extruded polystyrene as well. Boasting energy-efficient insulation power, Styroboard™ has received outstanding feedback from home builders, engineers, architects and specifiers alike.
Styroboard™ extruded polystyrene sheets have become the premier choice in structural and civil engineering. While expanded polystyrene offers greater flexibility and versatility, extruded polystyrene provides higher long-term R-values and thermal performance. Along with superior compressive strength, these features of extruded polystyrene make it the viable solution for insulation in floors, foundation perimeters, roof spacers and inverted roofs.