Responsible Foam Waste Disposal with Foamex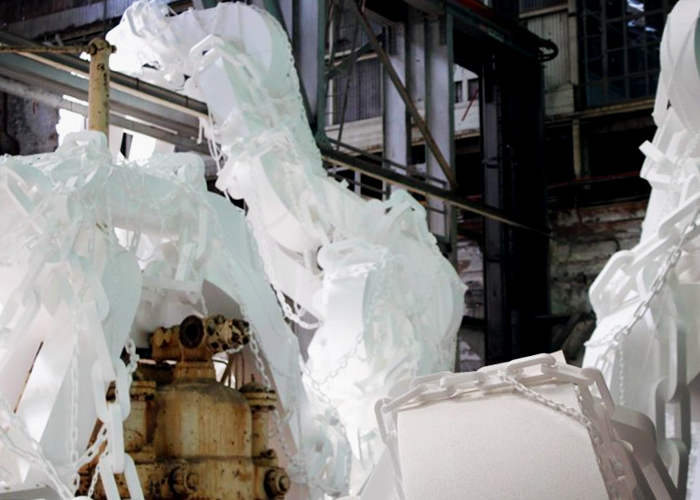 With more than 45,000 tons of EPS generated annually, leading manufacturer and supplier, Foamex encourages their customers to adhere to responsible foam waste disposal practices to reduce the amount of polystyrene sent to landfill. Expanded polystyrene sheets and blocks do not contain any residual waste and can be recycled throughout their lifetime. Instead of placing your unwanted polystyrene in your curbside bin, drop it off at trusted recycling facilities across Sydney and Melbourne.
You can also ask the Foamex team to collect unused EPS sheets for you. To ensure responsible foam waste disposal, Foamex supply their products with storage bags to secure offcuts, unused, clean, or uncontaminated polystyrene. These bags can be collected from your premises and transported to any of Foamex's recycling facilities in Sydney, Melbourne, Adelaide, or Brisbane. Rest assured that your foam waste is reduced into beads and reformed into new valuable products. Recycled sheets and blocks are ideal as wall, ceiling, or floor insulation, protective packaging, creative props, low-cost signage, lettering, and so much more.
Your EPS foam waste is not only recyclable, but also packed with benefits, such as;
Excellent acoustic and thermal insulation.
Dimensionally stable so less breakage.
Long-term use due to its high resistance to water, moisture, vapour, and chemicals.
Highly sustainable with no detrimental effects to the environment.
A high volume of lightweight EPS sheets can be transported to site at once, reducing transport fuel consumption.
Cost-effective and easier to install.
Learn more about responsible foam waste disposal by getting in touch with Foamex. Visit www.foamex.com.au today.