High Performance Polystyrene Foam Board by Foamex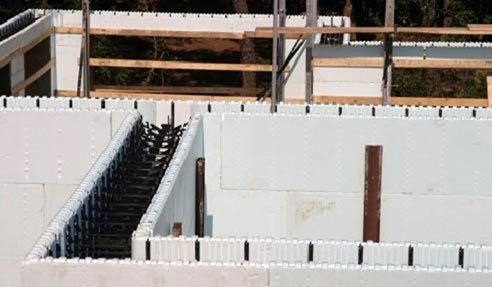 Polystyrene foam board is quickly becoming a fixture in green building design in Australia. With a myriad of cost-efficient properties, the innovative building material continues to garner positive feedback from residential and commercial property owners alike. And Foamex proudly stays at the frontline of polystyrene innovation towards developing a more sustainable built environment.
Up Front with Foamex
Foamex has been an industry leader in polystyrene foam creations since 1982. Proudly Australian, the Victorian-based company has won the trust and loyalty of top building professionals, adding to an extensive portfolio of commercial and residential projects across the country. Through constant research and development, Foamex has achieved a cutting-edge formula that maximises the versatility of the building material. Foamex polystyrene has since carved a niche within other markets as protective packaging, cold storage and refrigeration, as well as theatre props, 3D signage and other artistic applications.
Styroboard® Polystyrene Foam Board
Styroboard® polystyrene foam board is the flagship product range of Foamex. The product development team at Foamex adheres to no less than international standards of quality in the manufacture of extruded polystyrene (XPS), as well as expanded polystyrene foam (EPS). The former is preferred for higher initial R-values and compressive strength, sought after in highly demanding insulation projects. On the other hand, the latter is the ideal choice for the optimal balance of insulation power, dimensional stability, versatility and sustainability.