Polystyrene Wall Cladding Insulation for Building Applications by Foamex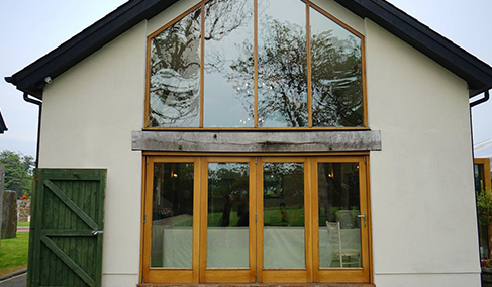 Builders and designers are highly recommending the polystyrene wall cladding insulation for building applications because of its proven functionality, durability, and unrivalled insulation characteristics that no other building material can provide.
With the earned expertise and knowledge in providing the finest expanded and extruded polystyrene sheets for the building construction industry, Foamex brings the highest quality of polystyrene wall cladding insulation through their flagship product, Styroboard™ EPS.
The Styroboard™ products have been actively serving a range of building projects across Australia for more than 30 years, which validates its excellent performance and efficiency in the industry. Foamex promotes the use of Styroboard™ polystyrene as an alternative to traditional wall cladding materials like concrete, timber, and masonry.
Reinforcing the Styroboard™ Polystyrene Wall Cladding to houses or buildings provides the following benefits:
Structural Integrity - Made with an airtight cellular matrix, polystyrene wall cladding helps in keeping the house structure durable and sturdy for the longest time possible, despite its lightweight property. Its low water absorption rate prevents the growth of contaminants that can cause possible deterioration.
Installation Convenience - The lightweight feature of Styroboard™ polystyrene accounts for easy installation, handling, and transportation as the sheets and blocks can be easily carried by hand; this product efficiently reduces wall cladding labour time and effort. Likewise, EPS sheets can be carved to the preferred size and style to fit simple or sophisticated construction requirements.
Thermal and Acoustic Insulation - The Styroboard™ products ensure long-term R values; polystyrene wall cladding provides long-lasting service of thermal and acoustic insulation. A comfortable home with an ideal temperature is efficiently maintained all throughout the year as EPS traps tiny air particles and heat energies from the outside.
Fire Properties - Built from fire retardant raw material, polystyrene wall cladding insulation is safe from an unlikely case of fire. Unlike other organic materials, it will burn when in direct contact with flame but will automatically self-extinguish when the source is removed.
Environmental Responsibility - from the manufacturer to the benefits, polystyrene wall cladding plays an integral role in reducing carbon dioxide emissions. Styroboard™ products are CFC-free and manufactured with no ozone-depleting gases. Highly recyclable, polystyrene wastes are sent back to Foamex recycling facilities, which will be remoulded to brand new sheets. Polystyrene wall cladding insulation also helps in energy saving, since heat and cooling systems are no longer needed in full operation where an ideal warmth is maintained throughout the year.
For more information about polystyrene wall cladding insulation for building applications, contact Foamex or visit www.foamex.com.au today.