Maximum Roof to Underfloor Insulation with Foamex Polystyrene Foams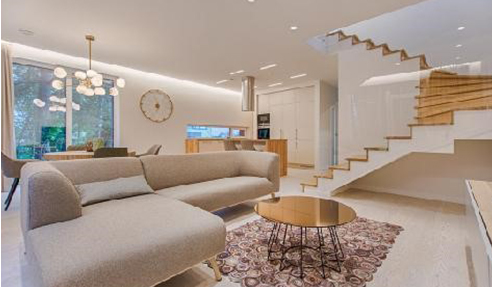 Maximum insulation from roof to underfloor is possible through polystyrene foams from Foamex. For more than three decades, the Victorian-based company has established a reputable name in the construction industry, following their unparalleled catalogue of polystyrene products, manufactured and delivered with the highest standard of service.
In weather extremes, heating and cooling systems are used in full force, consuming an approximate 44% of all energy used at home. To reduce energy consumption, builders and specifiers are highly recommending the use of polystyrene foam. It's rigid and closed cellular composition accounts for its excellent thermal insulation; it keeps the heat inside the room during winter and blocks hot air from entering during summer.
Polystyrene foam is regarded as the most cost-effective and flexible building material because of its sustainable components, functions, and benefits. It is typically installed in roofs, walls and ceilings, underfloors, or any section that stands between warm and cold air. For maximum insulation, they are also installed in basements, crawl spaces, and garages.
Foamex offer a maximum roof to underfloor insulation with:
PurlinK® Roof Spacers - Built with the highest grade of extruded polystyrene. They help in maximising energy consumption by providing thermal insulation on commercial metal deck roofing.
Styroboard® Expanded and Extruded Polystyrene - It's lightweight yet durable, flexible, and highly functional properties make it an ideal insulation solution. Can be installed in ceilings, walls, underslabs, and roofs.
Expol® Underfloor Insulation - Perfect for existing or newly-built houses, also in pole houses and underexposed wooden floors. Installed between floor joists, it provides a lifetime insulation benefit.
Diamond Pods® Void Formers - Incorporates lightweight polystyrene waffle pod void former system installed under a concrete slab. Other than the insulation, it also prevents soil movement and reduces the amount of the concrete needed.
Foamex is a committed member of Expanded Polystyrene Australia (EPSA), following all practices and responsibilities state in the Pod Code of Practice. Foamex handles polystyrene foam wastes through their recycling facilities, turning them into a highly functional material through the latest technology.
For more information about Polystyrene Foams for roof to underfloor insulation, contact Foamex or visit www.foamex.com.au today.